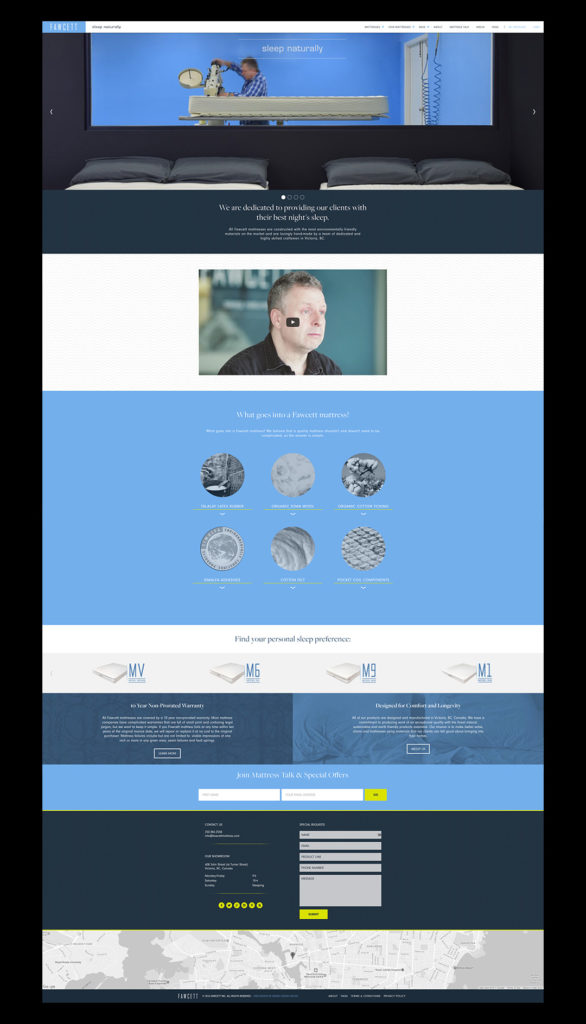 Well known furniture and mattress manufacturers (and repeat clients), Fawcett contacted Meade Design Group earlier this year for a redesign of their website which included an online store. The process was fun and we are so pleased with the clean results that work so well with their aesthetic.
Business is certainly shifting more and more towards e-commerce, so if your business is in need of a boost to their online presence, get in touch with us and we would be happy to discuss some options with you to get you to the top of your competition with a website that is easy to navigate, visually appealing and on-brand.
Check out the finished site here: fawcettmattress.com and take a tour of their latest updates and product offerings.