Interior Design + Graphic Design
Meade Design Group Inc. is a multidisciplinary design firm founded by Principal Designer, Ivan Meade. Our company is based in Victoria on Vancouver Island and serves the local community as well as clients from mainland Canada, the United States, Australia, Mexico, Europe, and beyond.
The award-winning Meade Design Group team provides tailored interior design, web design, and graphic design solutions. Meade Design Group takes pride in our superior customer service from concept to delivery. Meade Design Group specialize in creating aesthetics that elegantly reflect our clients' needs and personalities.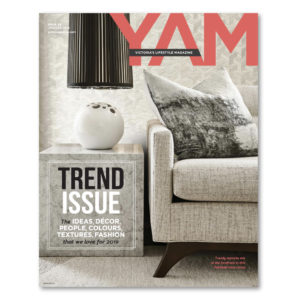 Meade Design Group featured on the cover of YAM Magazine, Victoria's Lifestyle Magazine, January/February 2019 Trend Issue, as well as an 8-page feature article. Combining mid-century charm with contemporary style through textures and patterns, Ivan Meade and his team...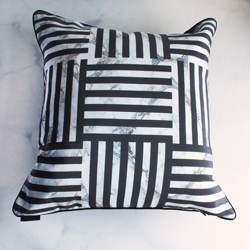 This pillow was designed to be bold, graphic and full of movement. Rather than use a solid background, Ivan layered a marble pattern underneath to create a sense of depth and subtlety. Click here to see Escotilla and more pillows on Ivan Meade's website.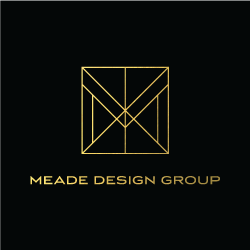 It's been a long time since our last newsletter, but that doesn't mean we haven't been up to exciting things.  This has been another year of stimulating travel, new projects, candle releases and much more! Read on to catch up on all the latest news and gossip with...