Interior Design + Graphic Design
Meade Design Group Inc. is a multidisciplinary design firm founded by Principal Designer, Iván Meade. Our company is based in Victoria on Vancouver Island and serves the local community as well as clients from mainland Canada, the United States, Australia, Mexico, Europe, and beyond.
The award-winning Meade Design Group team provides tailored interior design, web design, and graphic design solutions. Meade Design Group takes pride in our superior customer service from concept to delivery. Meade Design Group specialize in creating aesthetics that elegantly reflect our clients' needs and personalities.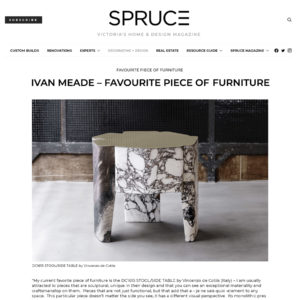 In a recent online SPRUCE Magazine article, Ivan Meade tells readers about his current favourite piece of furniture, and why it speaks to him. Please click here to see the online article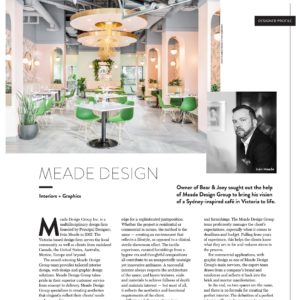 SPRUCE Magazine's features Meade Design Group's principal designer, Iván Meade, in their 'Designers Profile' series Please click here to see the online article, page 33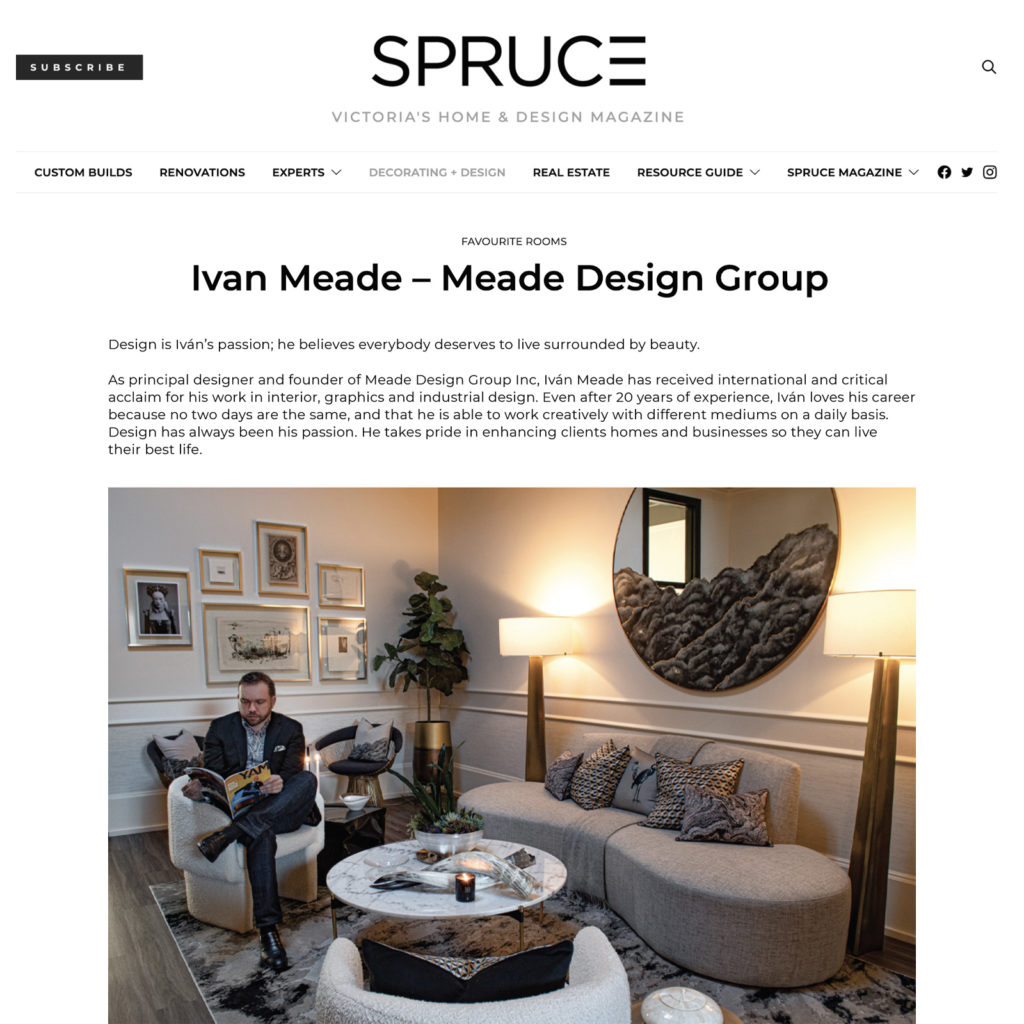 SPRUCE Magazine's Favorite Rooms series features Iván Meade in his beautiful design studio in downtown Victoria. Iván's passion is design, and he believes everyone deserves to live [or work] in a space surrounded by beauty. In December, Meade Design Group received a...