Interior Design + Graphic Design
Meade Design Group Inc. is a multidisciplinary design firm founded by Principal Designer, Iván Meade. Our company is based in Victoria on Vancouver Island and serves the local community as well as clients from mainland Canada, the United States, Australia, Mexico, Europe, and beyond.
The award-winning Meade Design Group team provides tailored interior design, web design, and graphic design solutions. Meade Design Group takes pride in our superior customer service from concept to delivery. Meade Design Group specialize in creating aesthetics that elegantly reflect our clients' needs and personalities.
SURREAL REPRESENTATIONS – IVÁN MEADE COUTURE PILLOWCASES
Iván Meade's new signature pillowcase collection is the culmination of 25 years in the design industry and an expression of his personal aesthetic of timeless European methodology with a sophisticated, modern edge. One of Meade's fundamental design mantras is a phrase his mother would often use: "Find luxury in the things that you touch every day." This deep-rooted philosophy is revealed in the sophisticated materials and patterns of the new line.​ "I have always had a passion for strange and unique forms, particularly those present in nature." says Meade of his inspiration behind the collection. For the latest release of his eponymous line of lifestyle products, Meade continues his personal narrative with a distinct je ne sais quoi.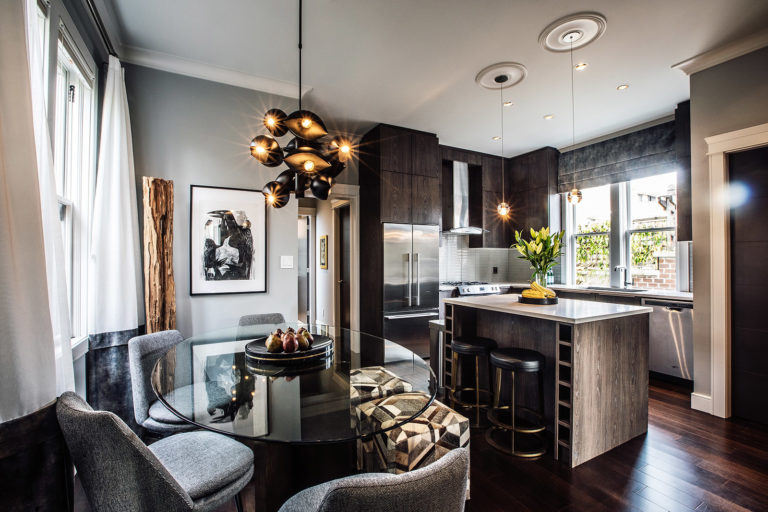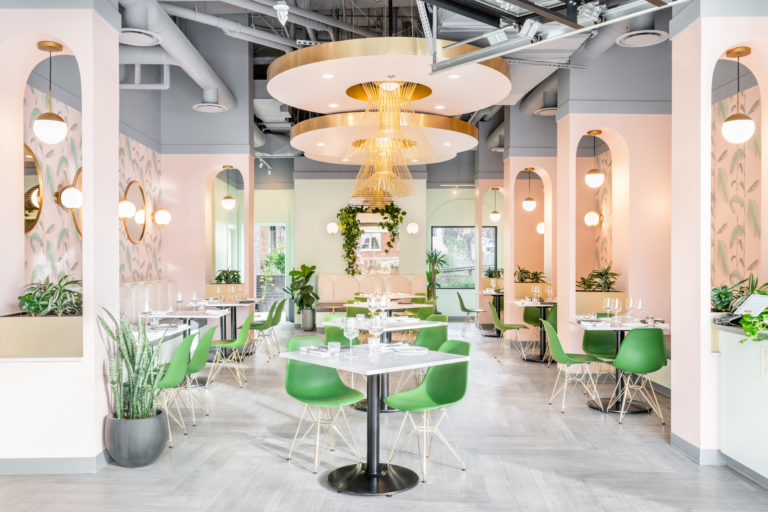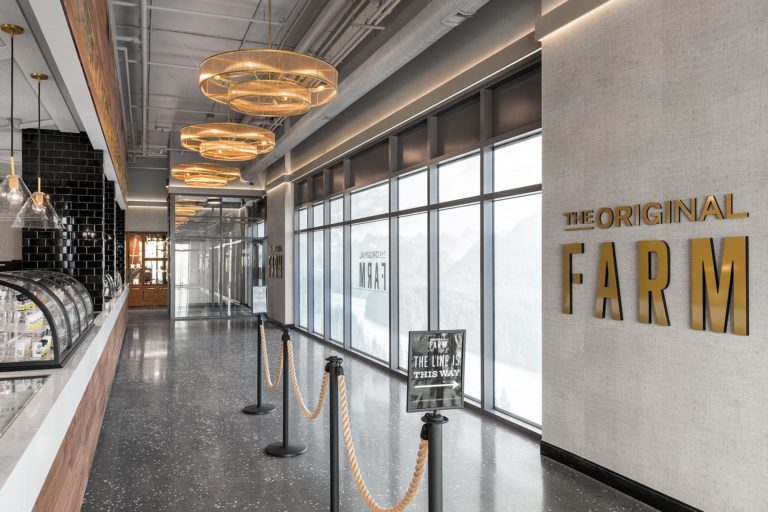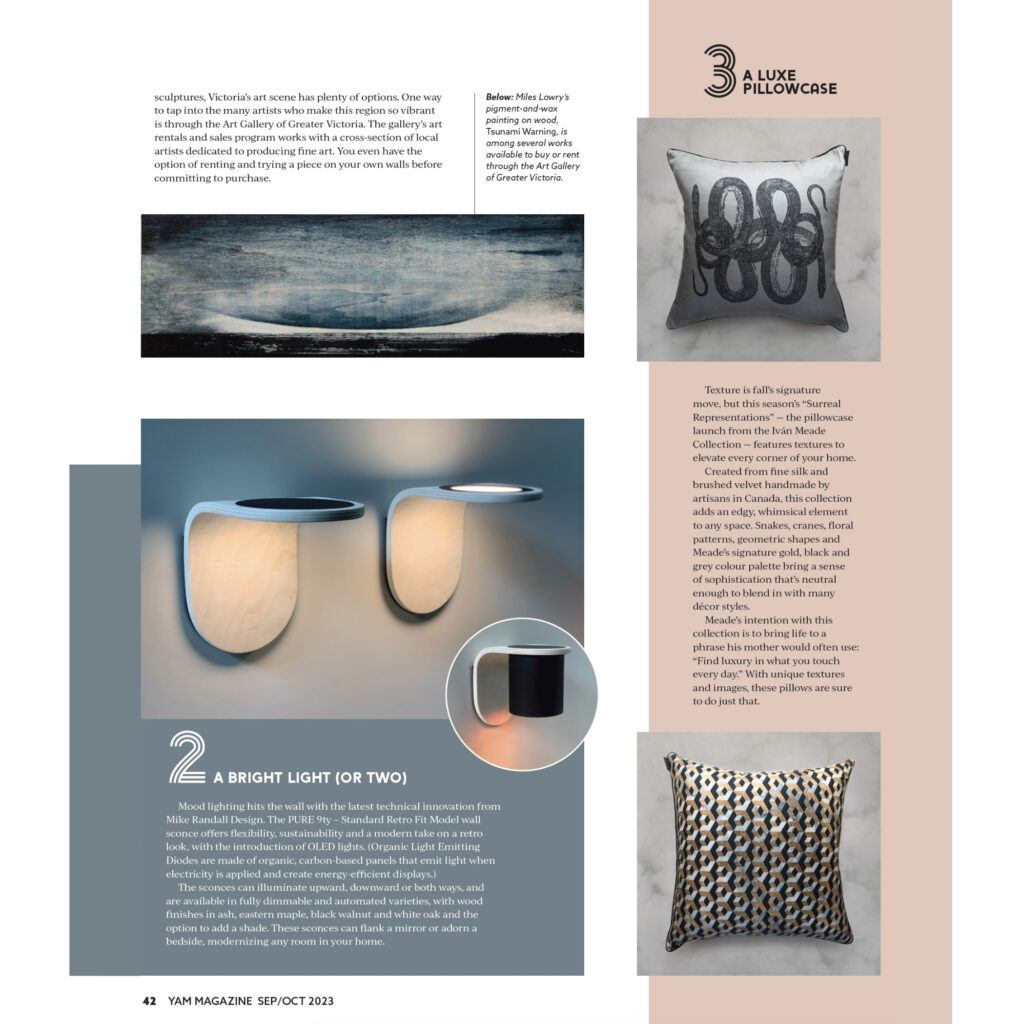 YAM Magazine's Style Issue 'Everything to Love for Fall' features two pillowcases (Serpientes and Cubo Oro) from Iván Meade's 'Surreal Representations' pillowcase collection. Click here to read the article
The latest pillowcase launch for the Iván Meade collection features a subtle, versatile colour palette, with our highest quality fabrics to date – a luxurious fine silk, and a brushed velvet with the most sumptuous hand and no nap. This collection was designed to be...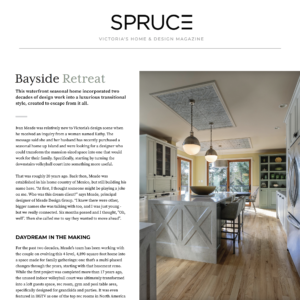 In Spruce Magazine, Spring 23 Issue 'Inspiring Home & Interiors', Iván Meade and his team at Meade Design Group were featured in a 9-page article entitled 'Bayside Retreat'. This article showcases a stunning 4-storey waterfront home set in picturesque Maple Bay,...