Interior Design + Graphic Design
Meade Design Group Inc. is a multidisciplinary design firm founded by Principal Designer, Iván Meade. Our company is based in Victoria on Vancouver Island and serves the local community as well as clients from mainland Canada, the United States, Australia, Mexico, Europe, and beyond.
The award-winning Meade Design Group team provides tailored interior design, web design, and graphic design solutions. Meade Design Group takes pride in our superior customer service from concept to delivery. Meade Design Group specialize in creating aesthetics that elegantly reflect our clients' needs and personalities.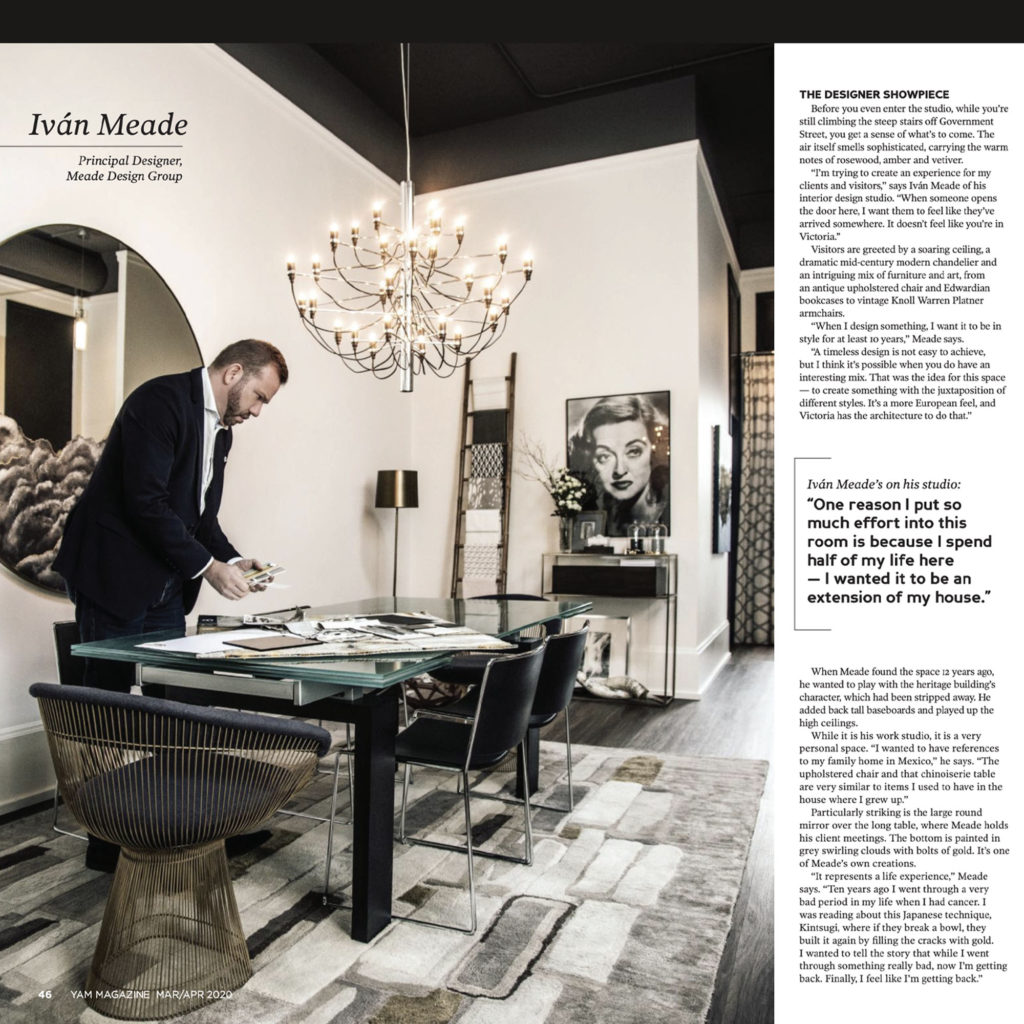 In YAM Magazine's Home Issue Iván Meade was featured and interviewed about the Meade Design Group studio space. Please click here to read the article on page 46-47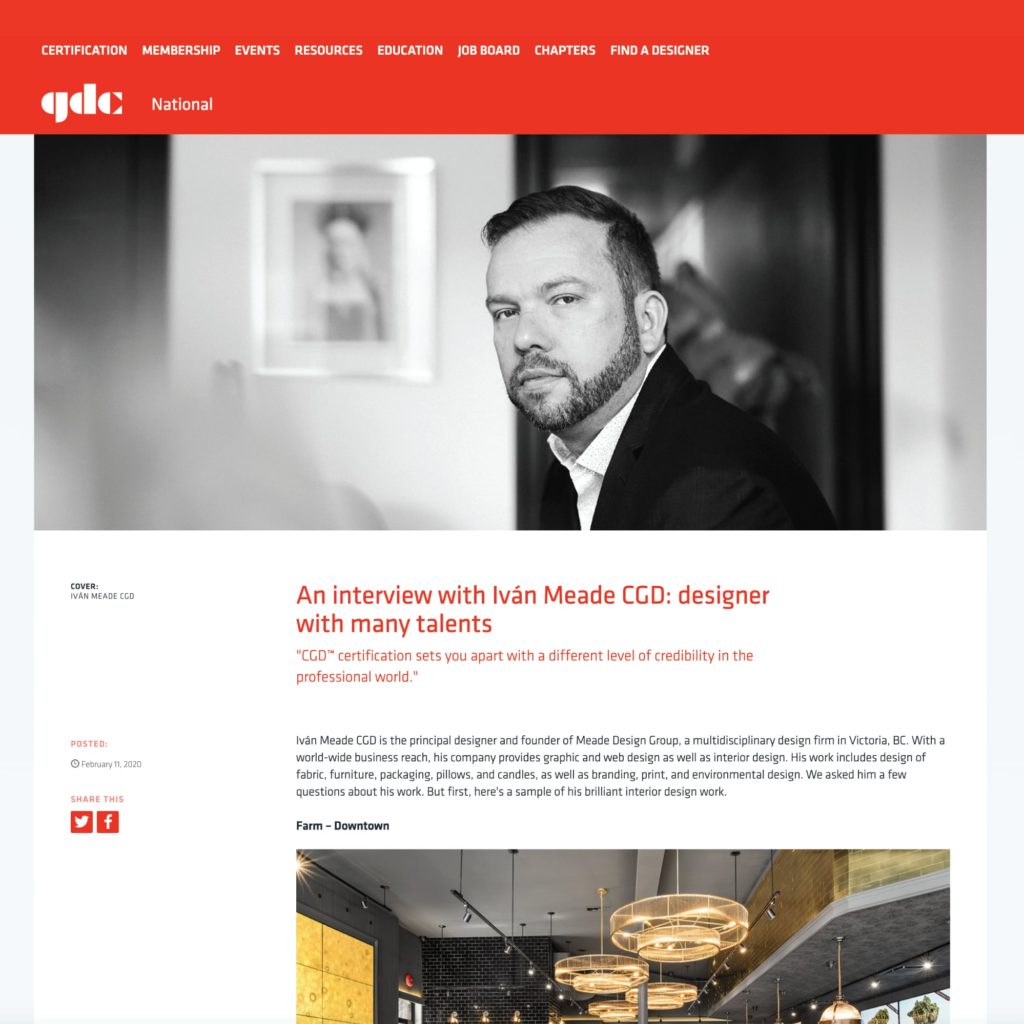 In a recent online article the GDC featured an interview with Iván Meade about his company, his experience, past projects, and how his CGD certification sets him apart in the professional design world. Please click here to read the article.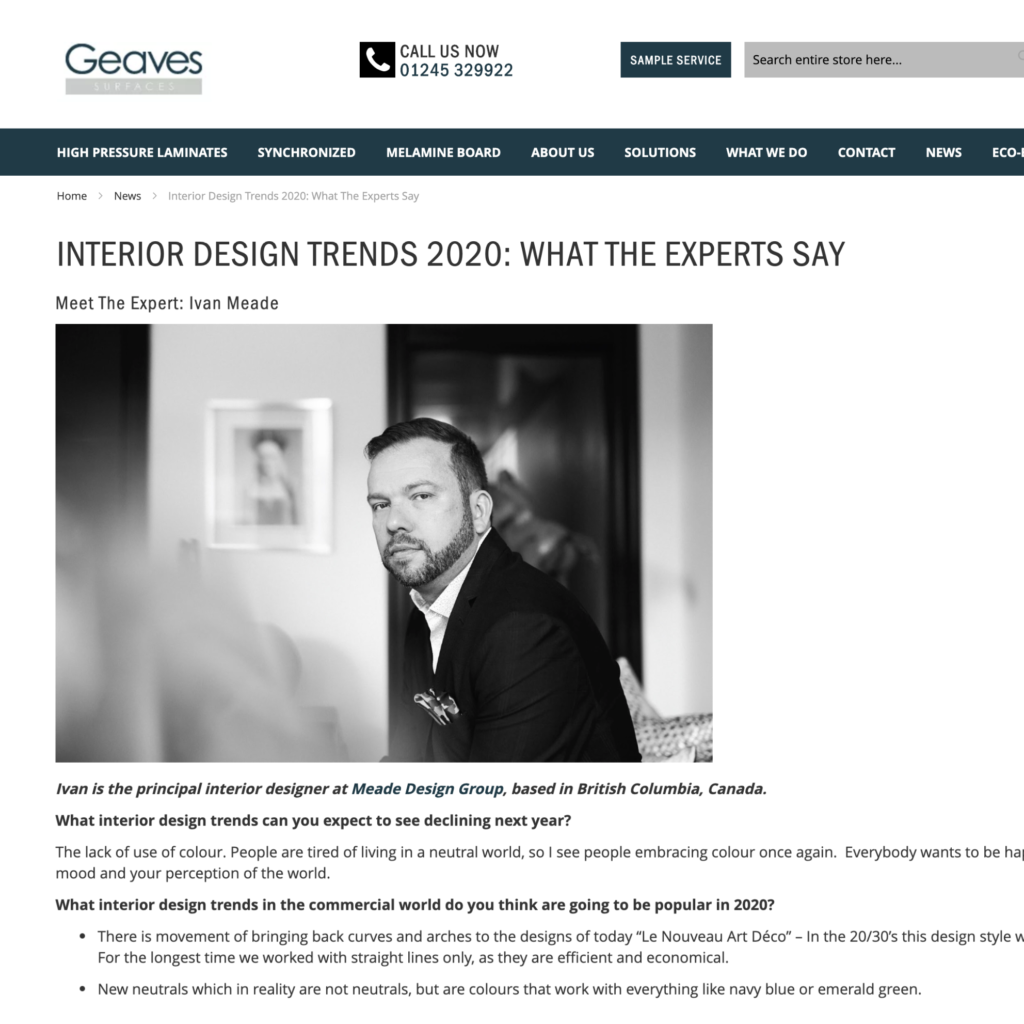 In Geaves Surfaces' latest online article "Interior Design Trends 2020: What the Experts Say", Iván Meade shared his predictions for what trends on their way out and which new and upcoming trends to watch for in 2020. Please click here to read the article.