Persimmon Drive – Contemporary yet Homey
Proof that a space can be comfortable, functional and beautiful – this design stands the test of time and looks as current today as it did the day that the first room, the master bedroom was tackled in 2005. The home is now finished with the recent renovation of the kitchen. Introduced throughout the home were sleek, rich wood mill work and polished chrome fixtures conveys a contemporary design yet homey ambiance. To avoid the tone-on-tone palette looking dull, interest was created with custom tile patterns, eye-catching wallpapers and fabrics featuring subtle shifts in texture.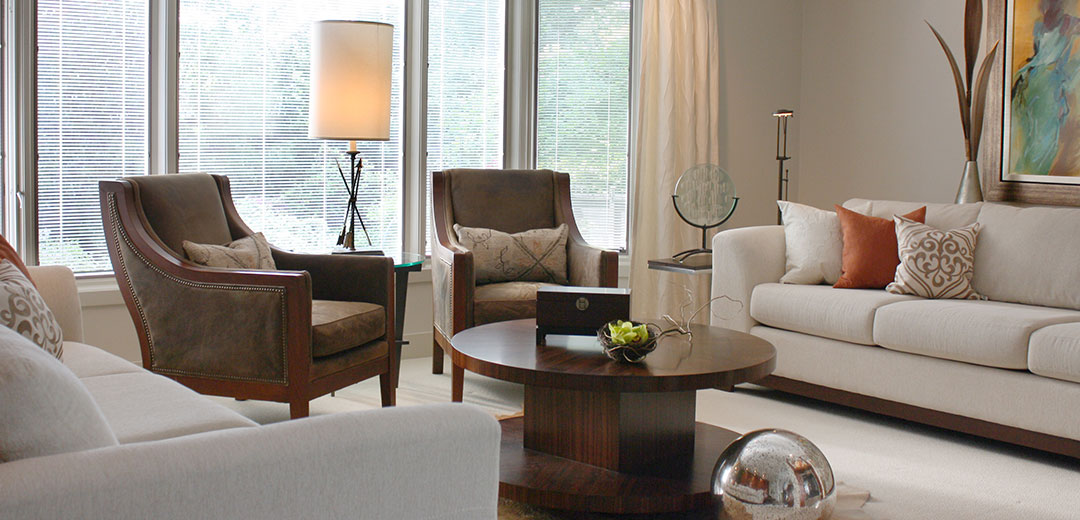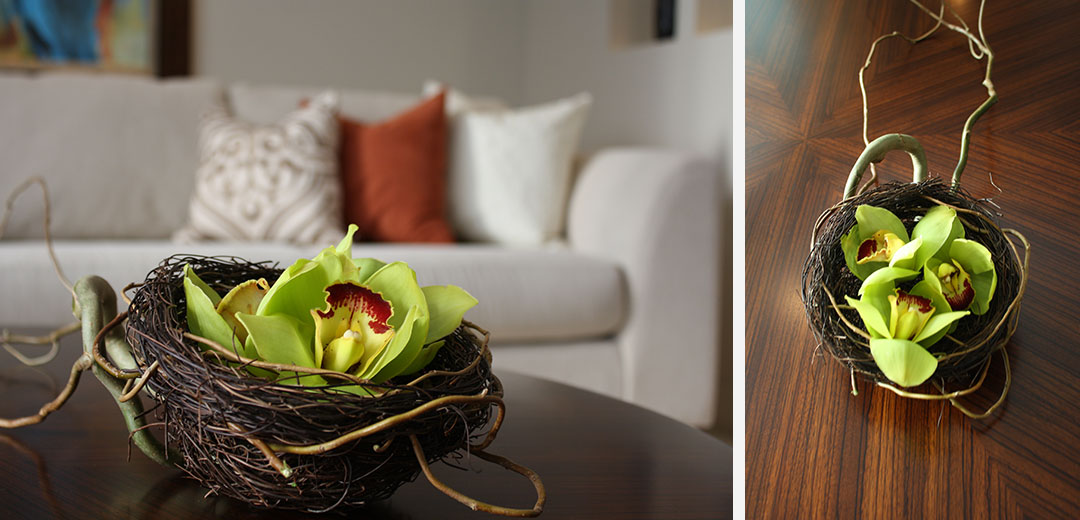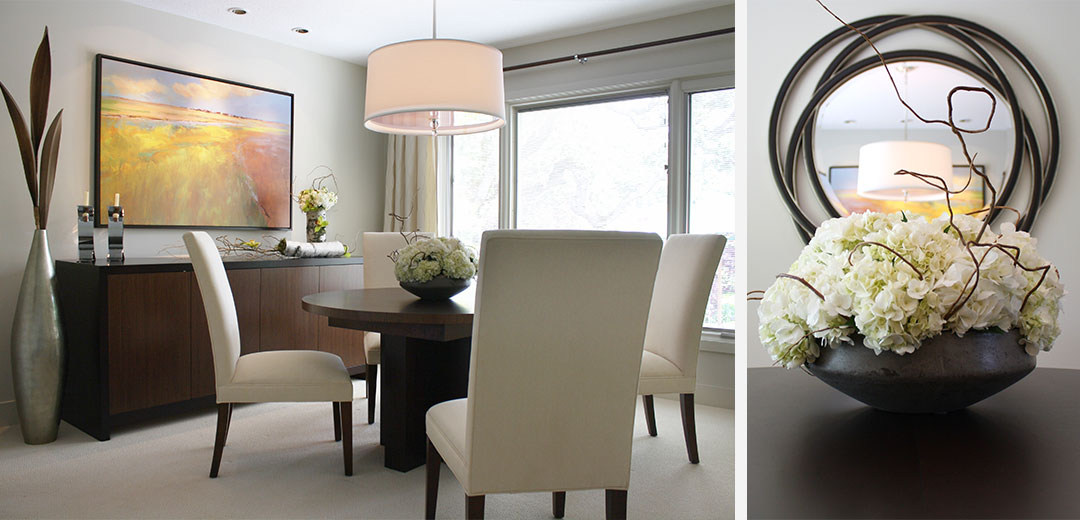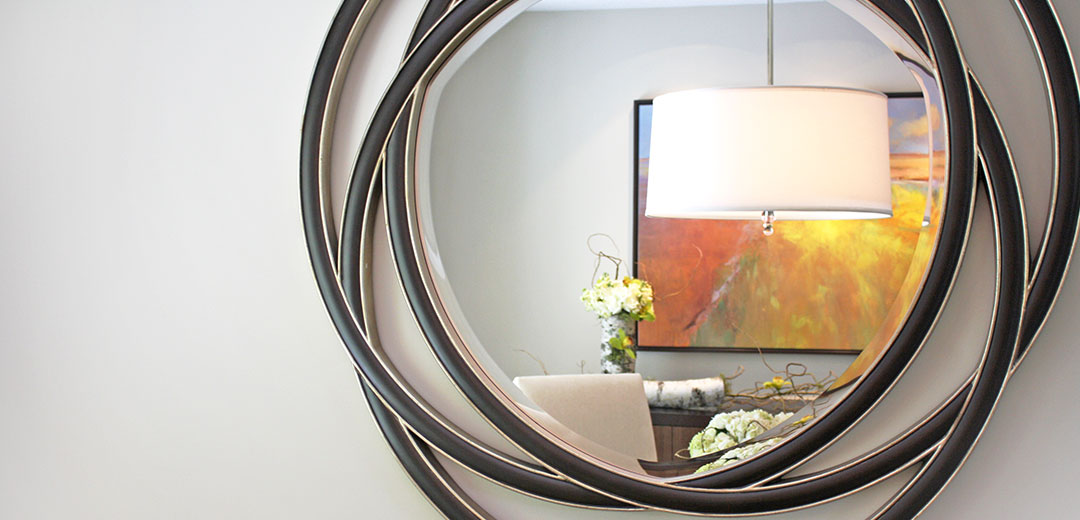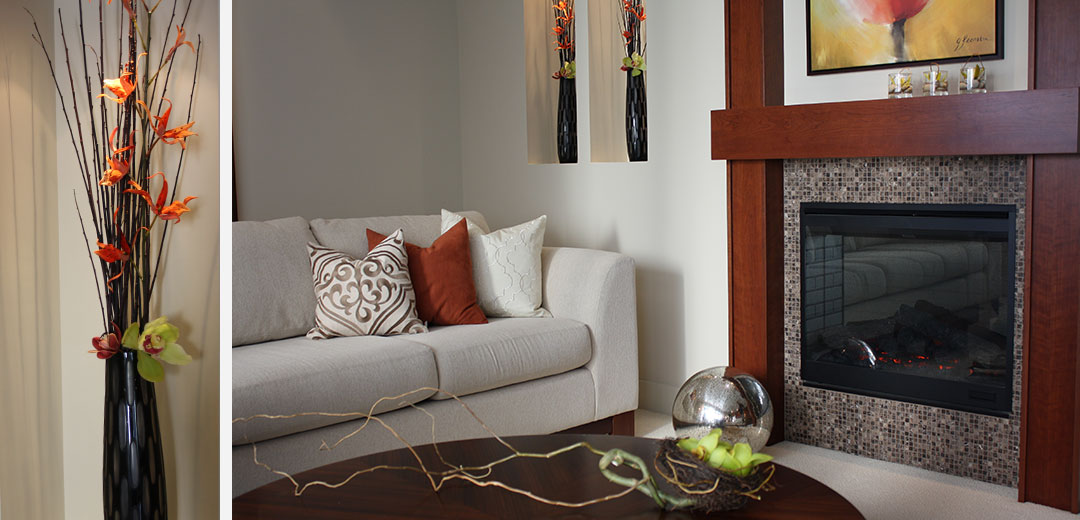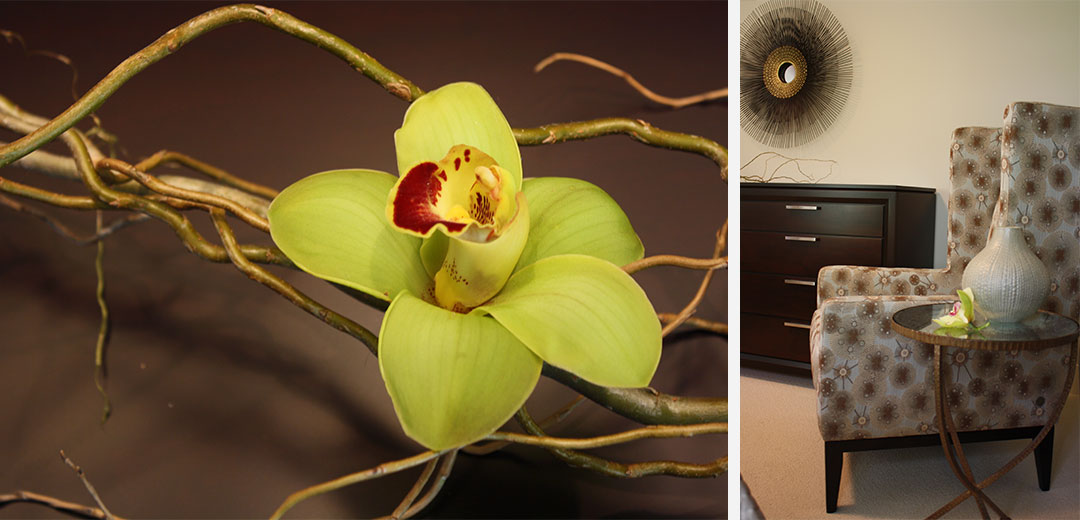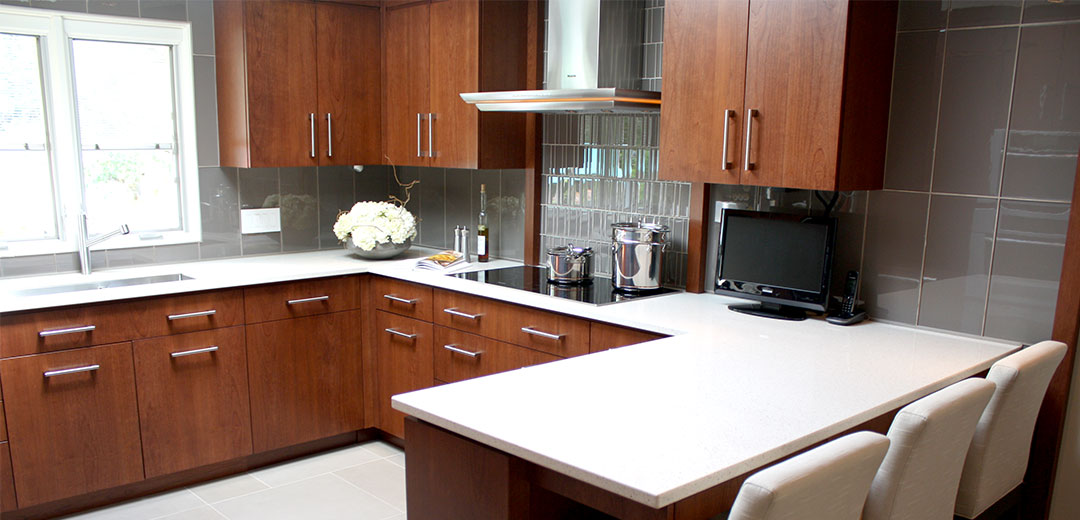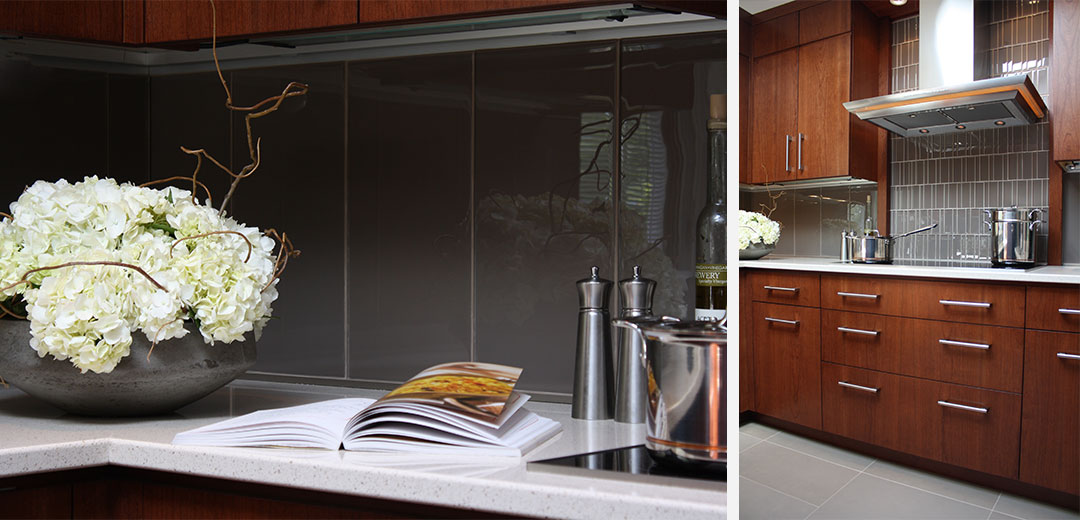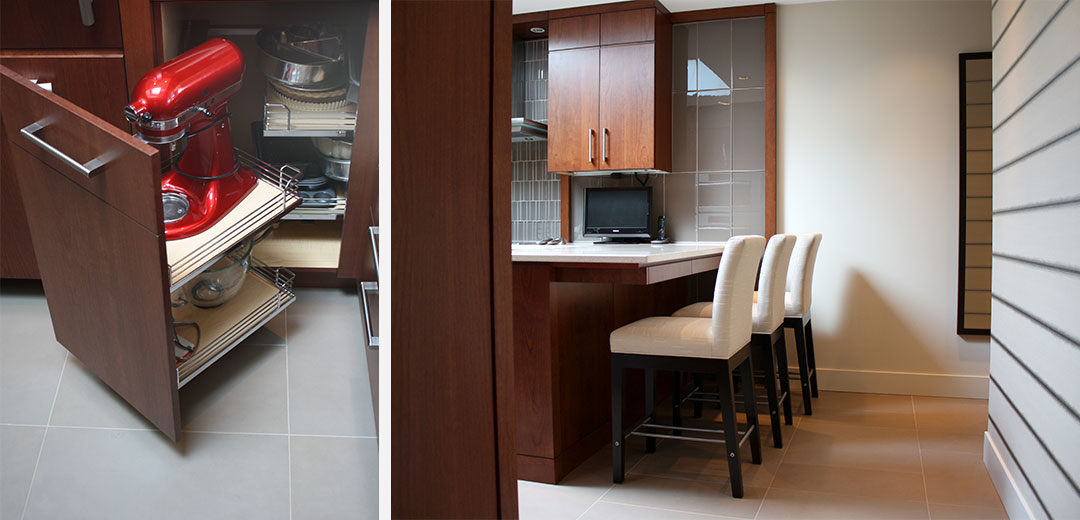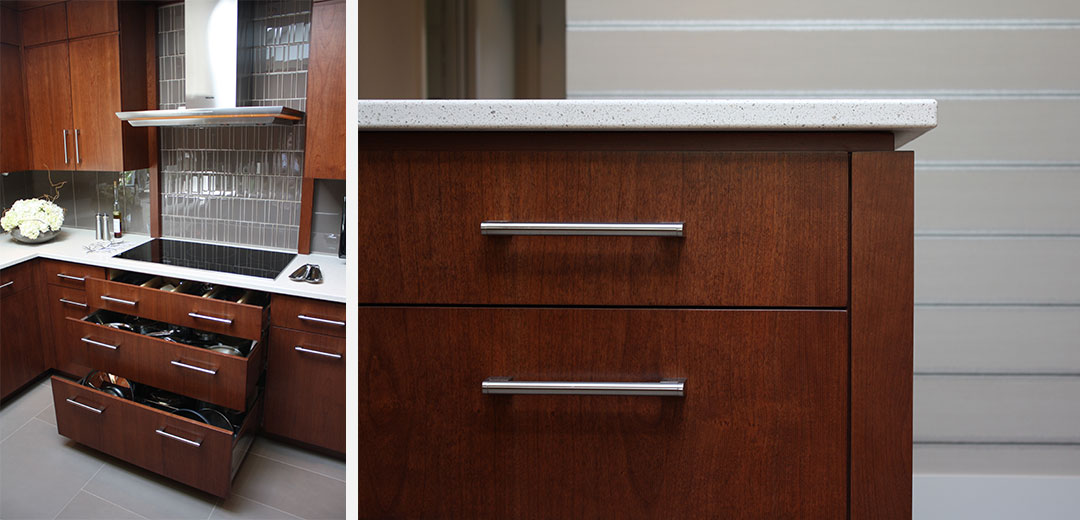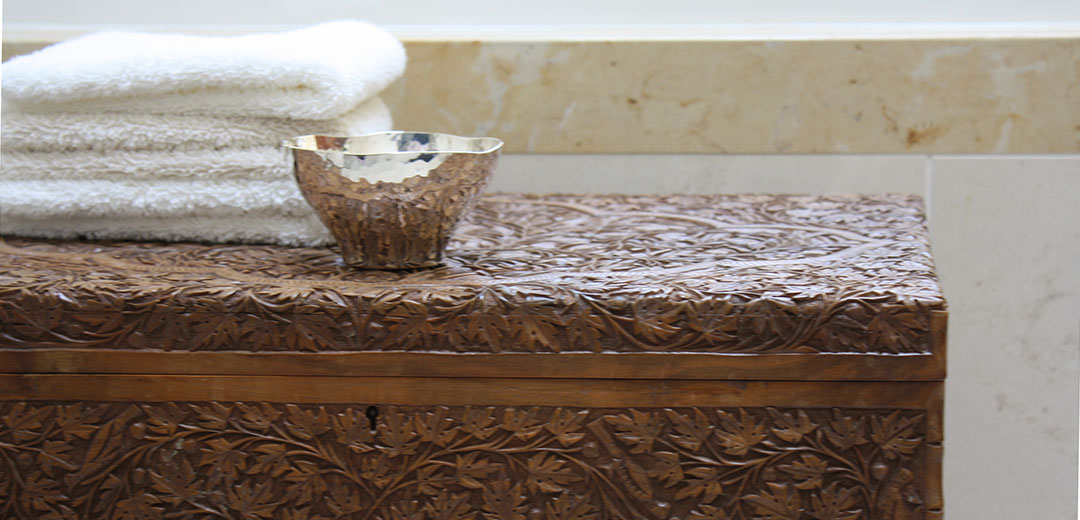 Client Testimonial
"I have seen how hard you all work, both down in the studio and on site, and I am personally not at all surprised to see you do well and prosper in Victoria. You have shown a very strong ability to communicate and perform your individual and collective skills for me – the customer – on a repeated basis, and Deb and I both thank you for that!
However, it is your ability to adapt to situations that has really shone through during our time working with you on our home. We have often been stymied as to how to proceed with things such as color, design, structure etc but have always known that a call to your office for help would bring a speedy and tasteful resolution.
As we spend more time in our home from one room to the other, we continue to be thankful for all the help you and your staff have provided over the years. We are very pleased with the results and also very proud of our place."
Peter and Debbie David