Bear & Joey Restaurant
Both an interiors and graphics project, owner of Bear & Joey, Peter Wood sought out the help of Meade Design Group to bring his vision of a Sydney inspired café in beautiful Victoria, B.C. to life. The objective was to create a vibrant, casual, yet elegant café unique from all other local coffee shops and restaurants. Bear & Joey's branding, both graphic and interiors, emulates a clean, feminine, and upbeat look, perfect for capturing Instagram moments.
This look was achieved through meticulous selection of materials that would hold up to the daily wear of restaurant life while hitting just the right notes in the desired applications of pale mint, blush and grey tones; the result is soft yet edgy. Tropical leaves, bold brass geometric accents and retro-inspired architectural curves were all repeated throughout to combine into a space that transports you into an experience that is exclusively Bear & Joey. Unique twists on the typical installation methods for the upholstery, lighting and flooring add interest and movement to the space. Subtle, seemingly small decisions like these made a world of difference in the overall ambiance, reflecting  the attention to detail and forethought from Bear & Joey's menu, translated into a comfortable space that has been developed to grow with Peter's vision for the the future of his business with consideration for retail and outdoor eating, among other surprises that are sure to be released.
In addition to the interiors, Meade Design Group had the pleasure of providing Bear & Joey with graphic elements such as a full brand identity, custom to-go cups, unique interior mirror vinyls, a neon sign, and wayfinding signage, as well as a digital strategy guideline for Instagram.
Check out the restaurant graphic design as well.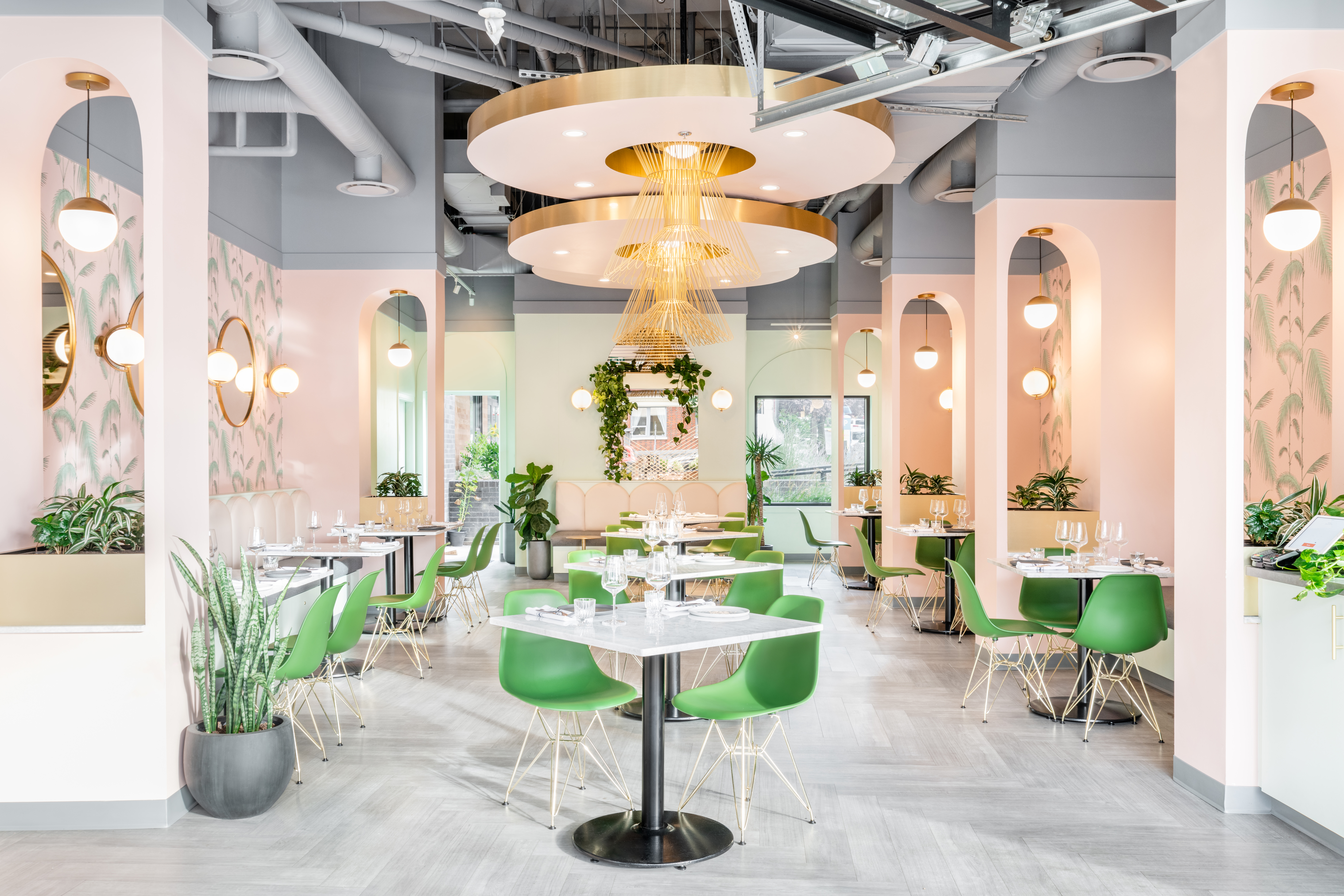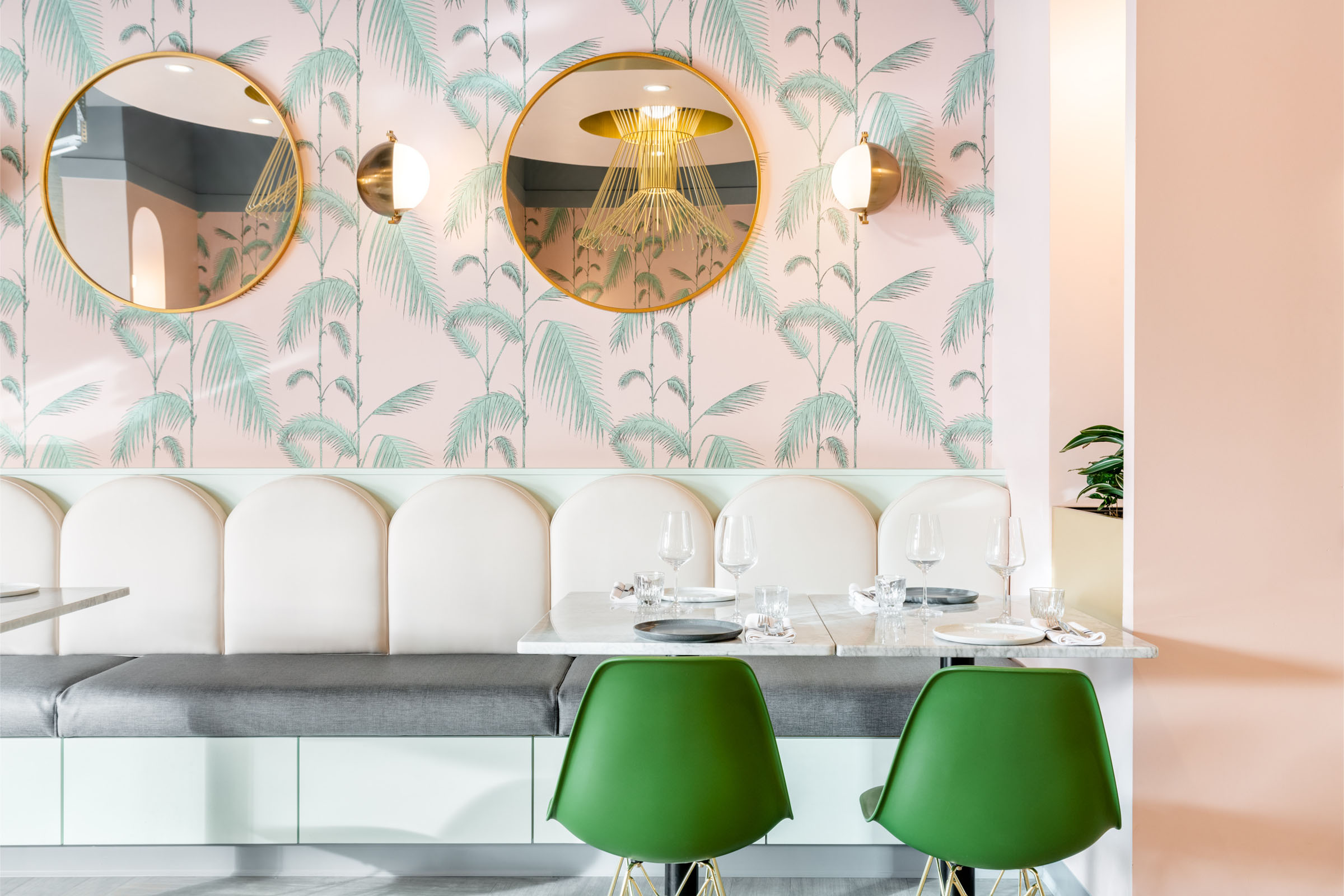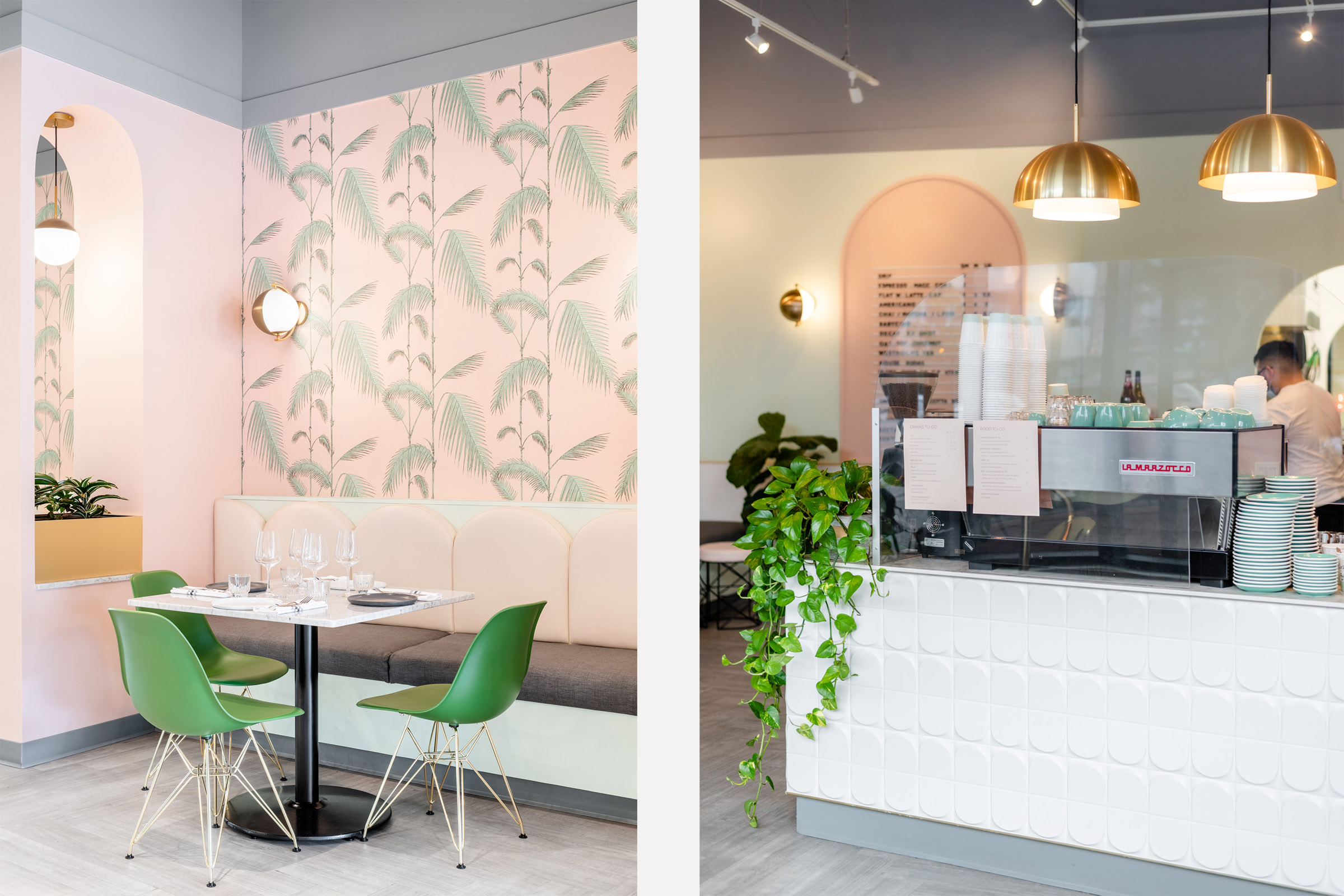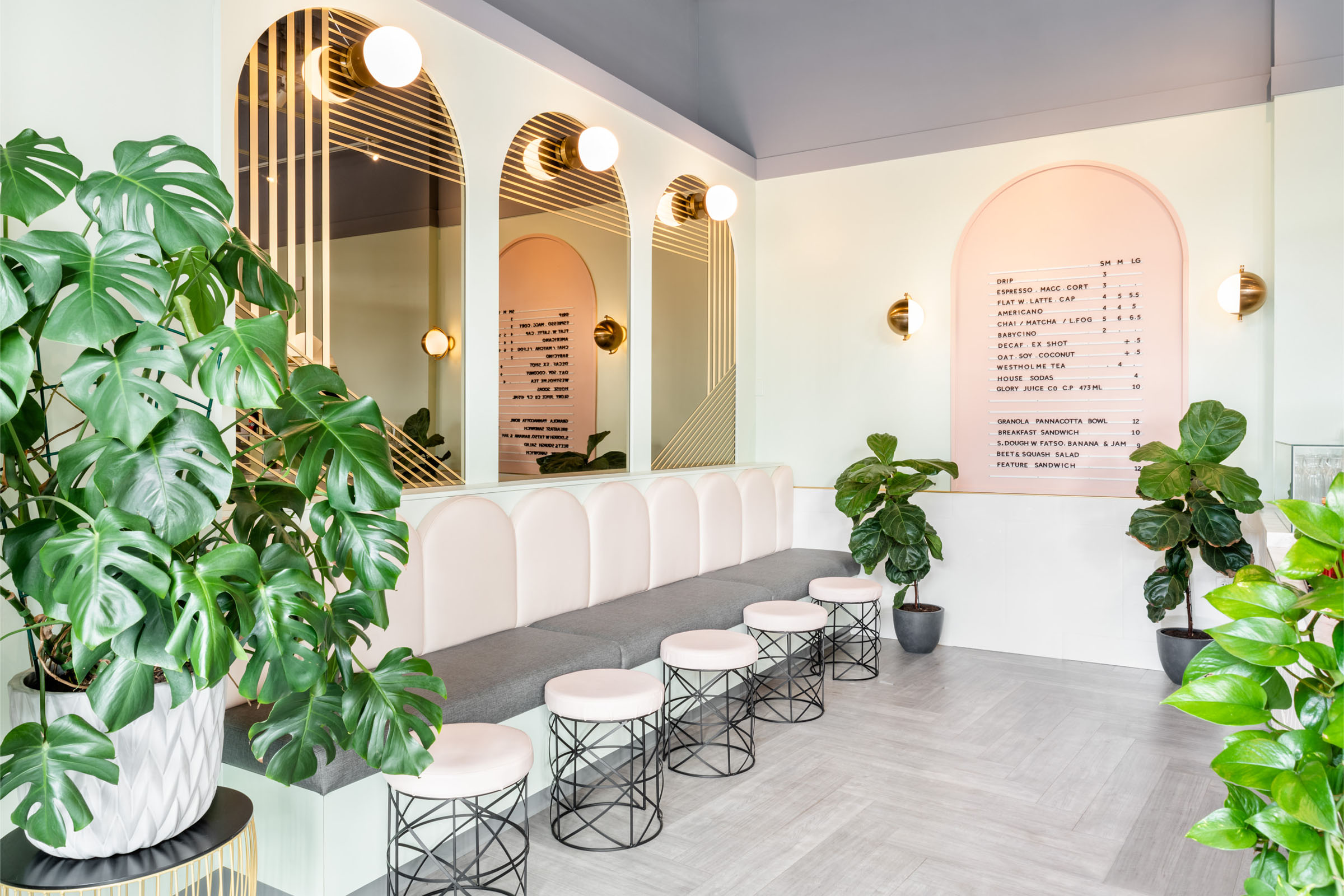 Concept Renderings by Meade Design Group