Maple Bay
This seasonal home's primary renovation objectives were to create a space that is accessible, lively, and welcoming. This was achieved by adding accessible washrooms, an elevator (with a fun, secret door to fulfil every grandchild's dream!), a fresh and cheery palette and injections of personality throughout.
The stunning views were highlighted with new windows and doors, in addition to the upgraded, expansive deck that enables entertaining and al fresco dining. Each family member was given a specially tailored space of their own for their home away from home. Special attention was paid to new lighting systems, where ceiling features and murals are highlighted, and washroom mirrors provide the right light for every task – and at every angle. Much of the home's original oak features were maintained to encourage the casual, warm ambiance, but the kitchen was brightened up with a soft, pale green.
Meade Design Group delivered a renovation that created just the experience these clients were looking for as they come together with their loved ones to get away from the hustle and bustle of city life.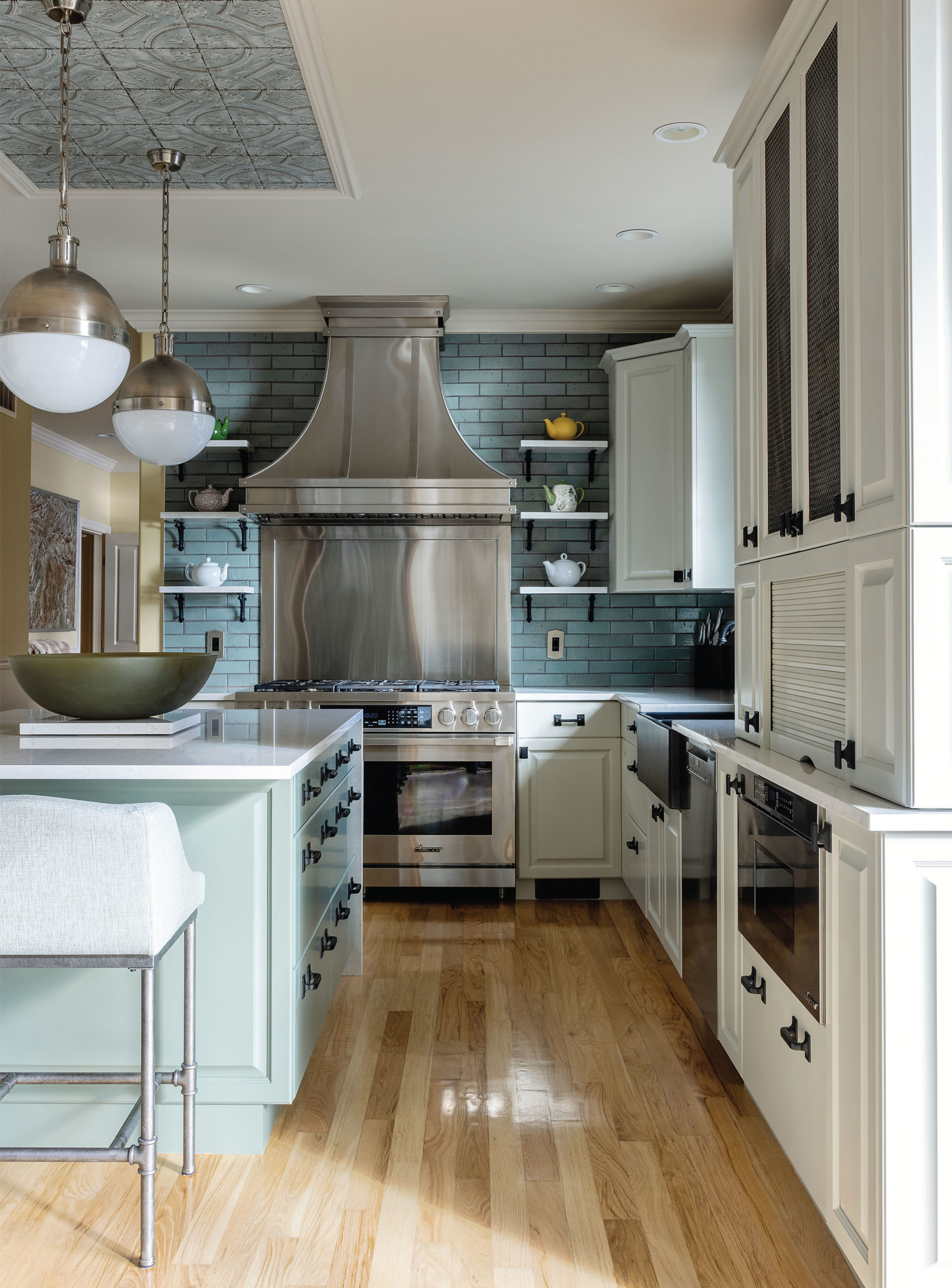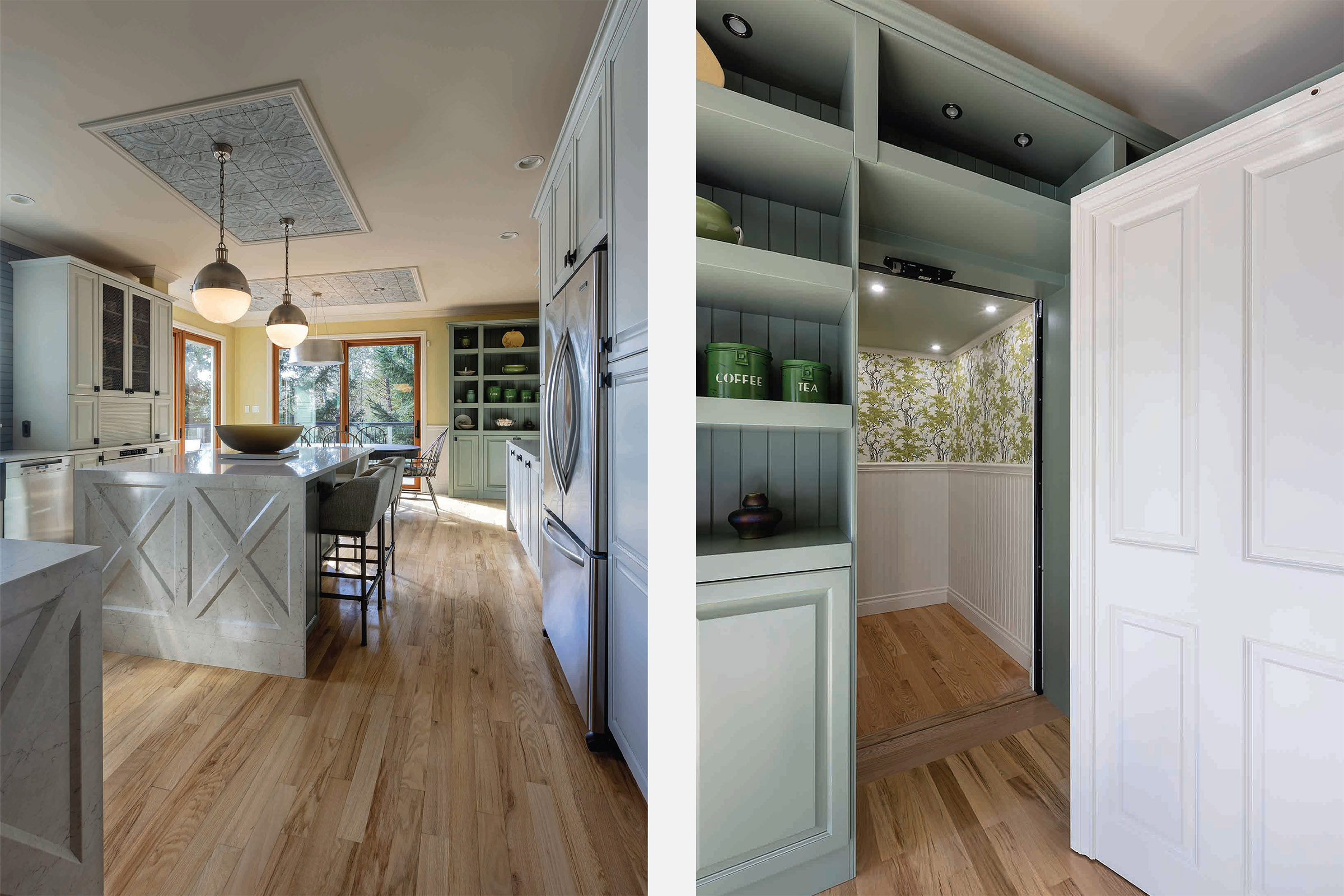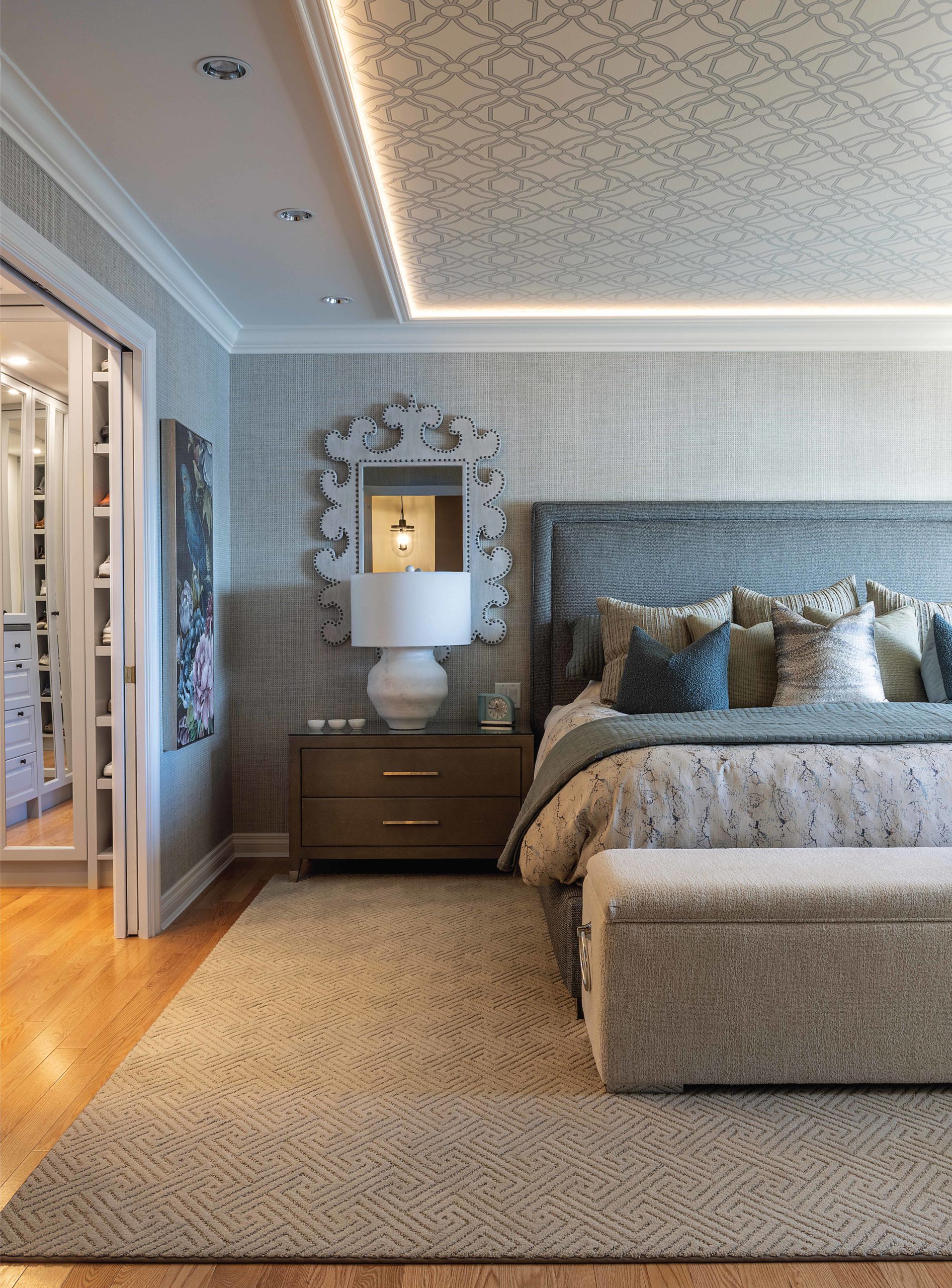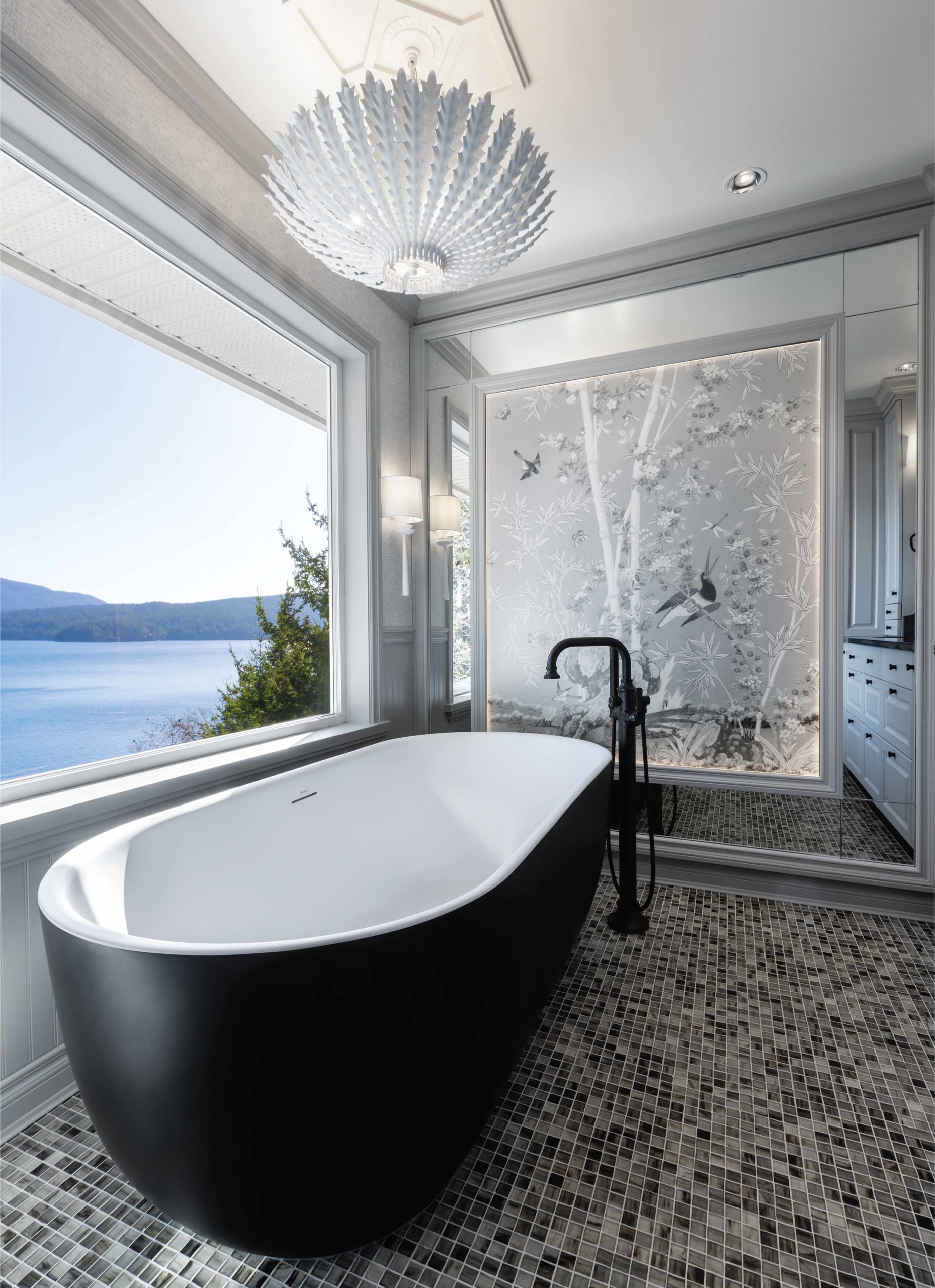 Photographs by Jeffrey Bosdet for Spruce Magazine
Concept Renderings by Meade Design Group