Holmes Realty
Holmes Realty approached Meade Design Group to give them a facelift, they still wanted to maintain recognition with their well-regarded real estate firm and a connection to their home base in Sidney, BC. A first nations inspired raven has been a part of President and Owner, Michele Holmes' branding from its inception, but overall, the branding was feeling dated. Meade Design Group appealed to their luxury clientele with textured duplex paper and gold embossed foil to create a more sophisticated colour palette. In addition, the typography was cleaned up in a way that embraced both traditional and contemporary styling and a mark was created using the "H" for Holmes, being secured between two of the trigon shapes found in the raven artwork.
The new branding was applied to business cards, brochures, wrapping paper, pre-list document, car wrap, stationery, thank you cards, feature cards and advertising. Meade Design Group also assisted in photography direction for all of these applications.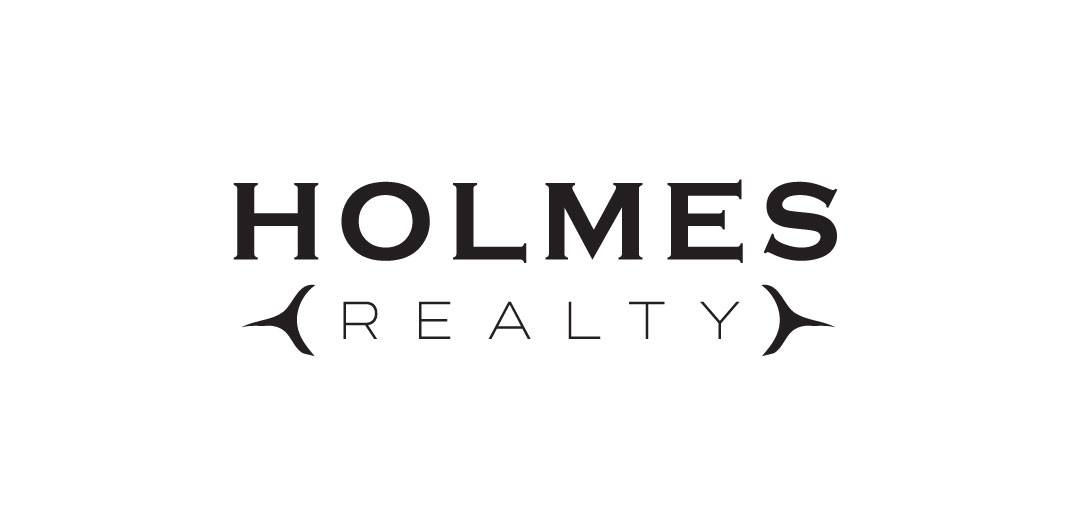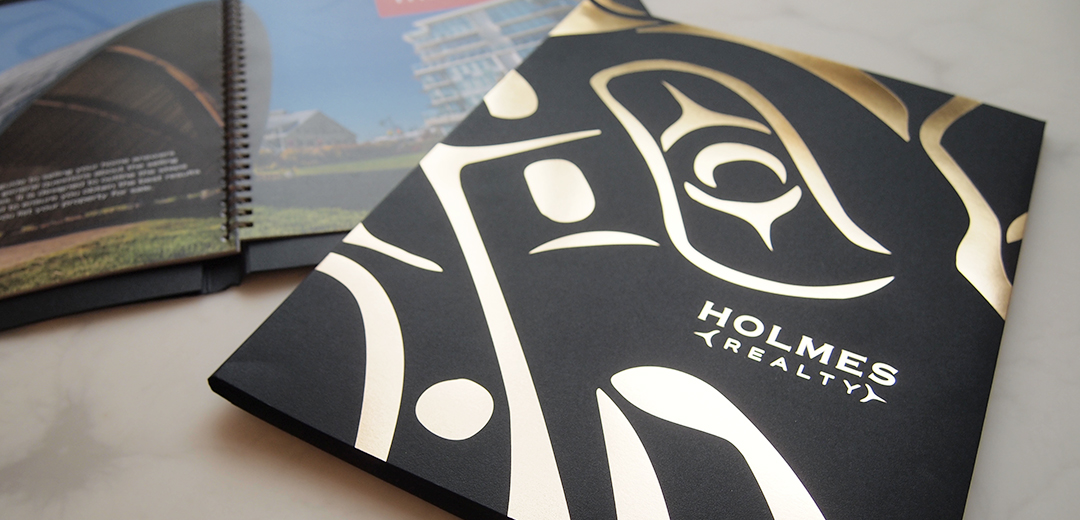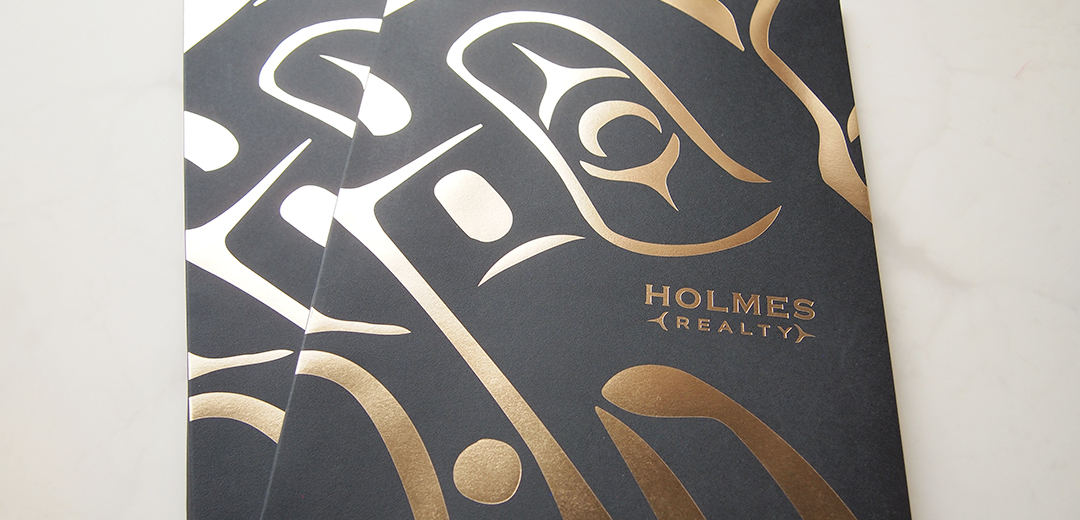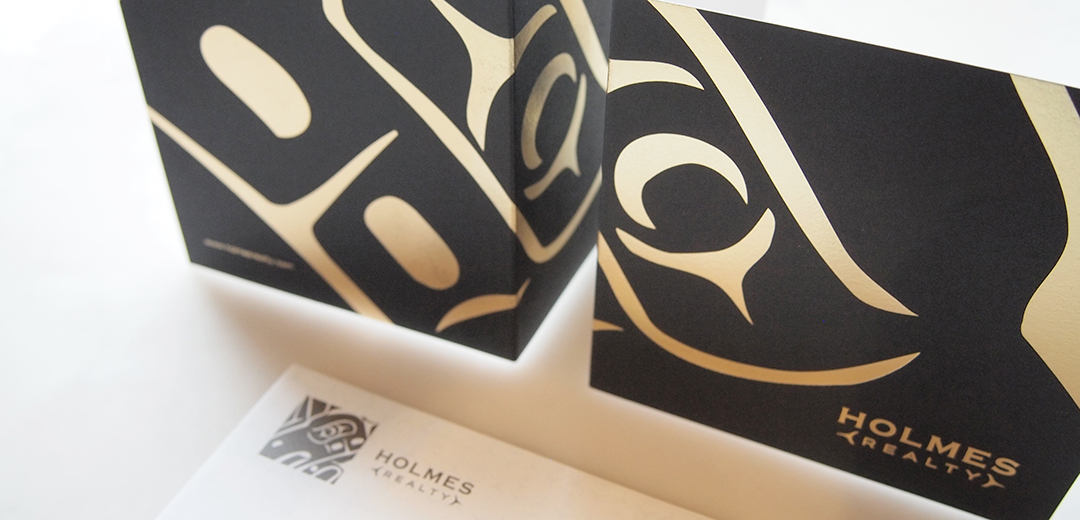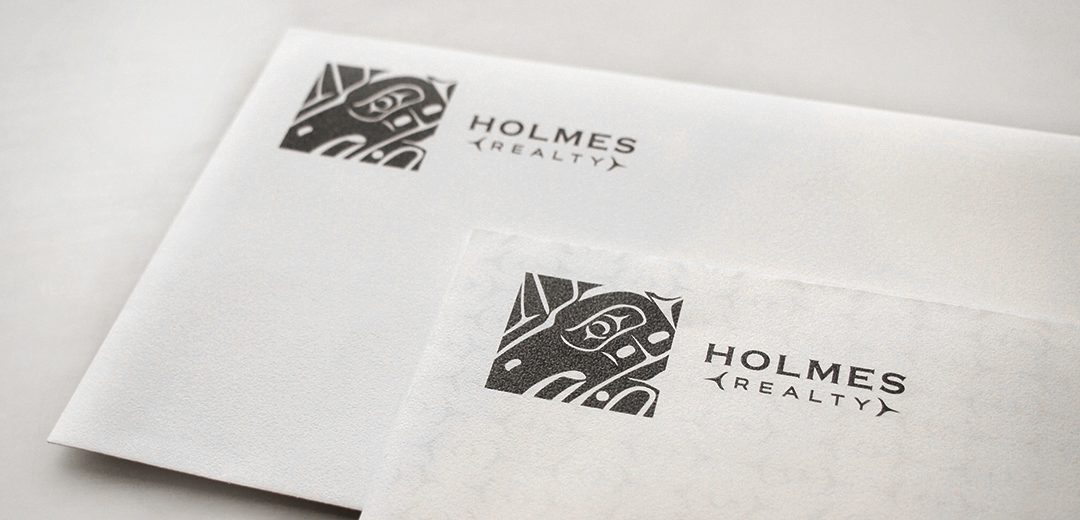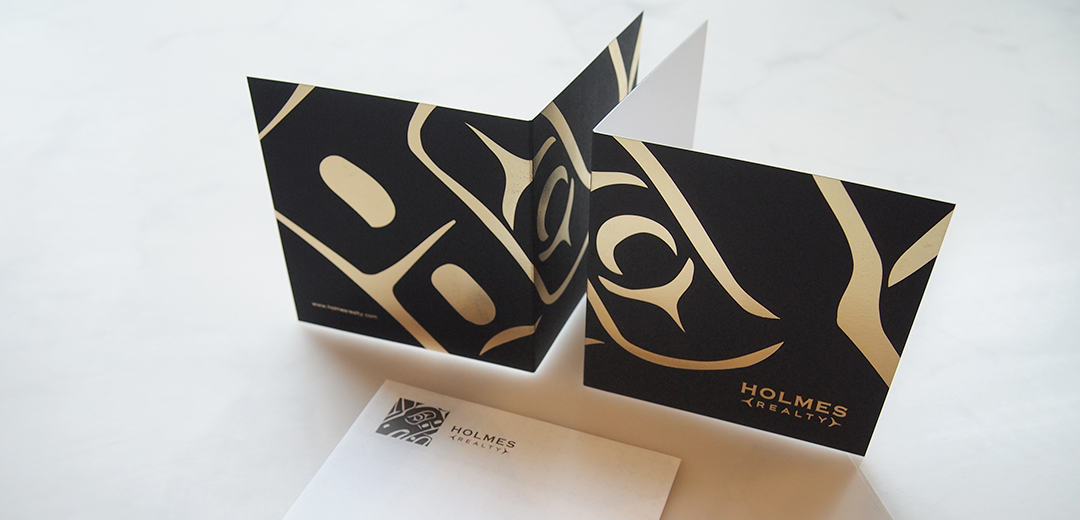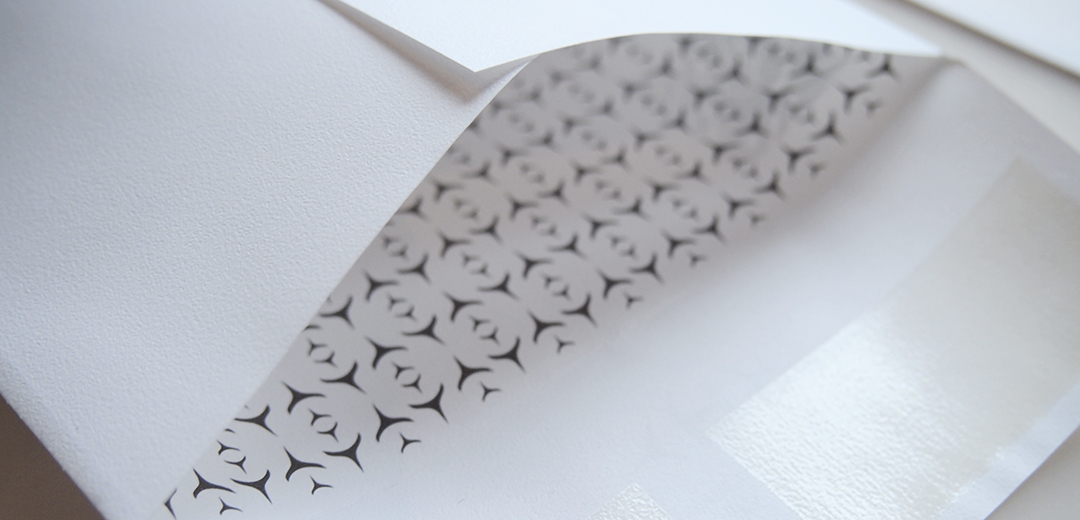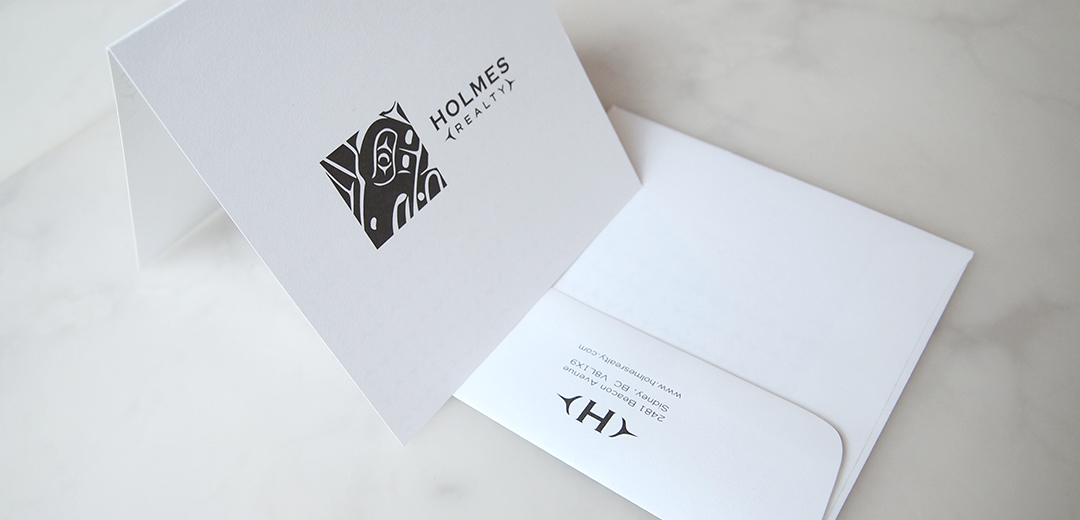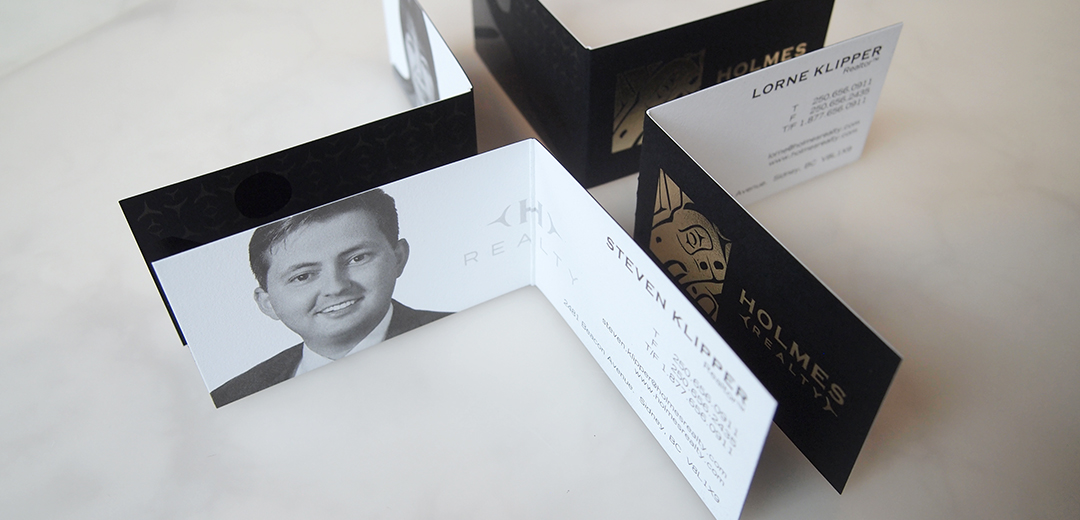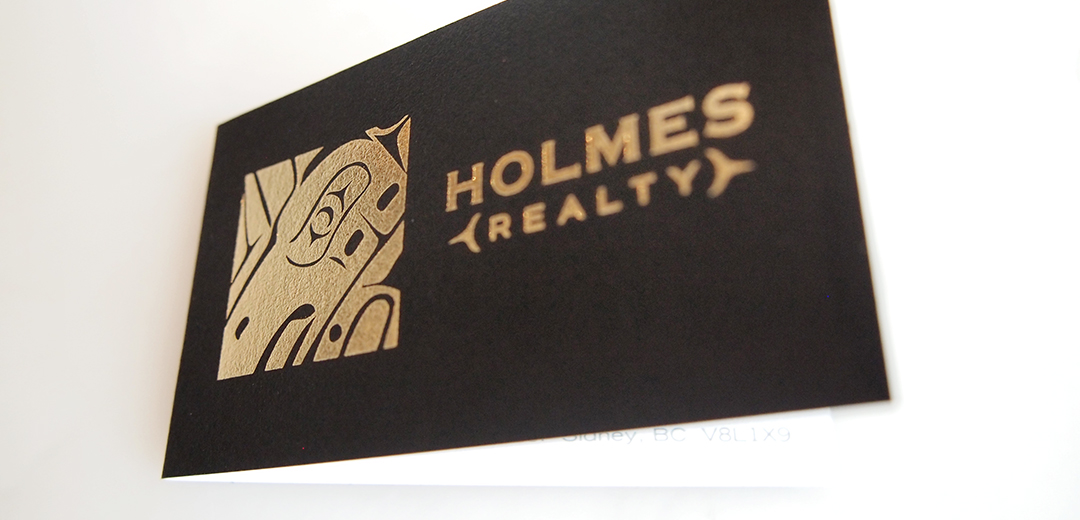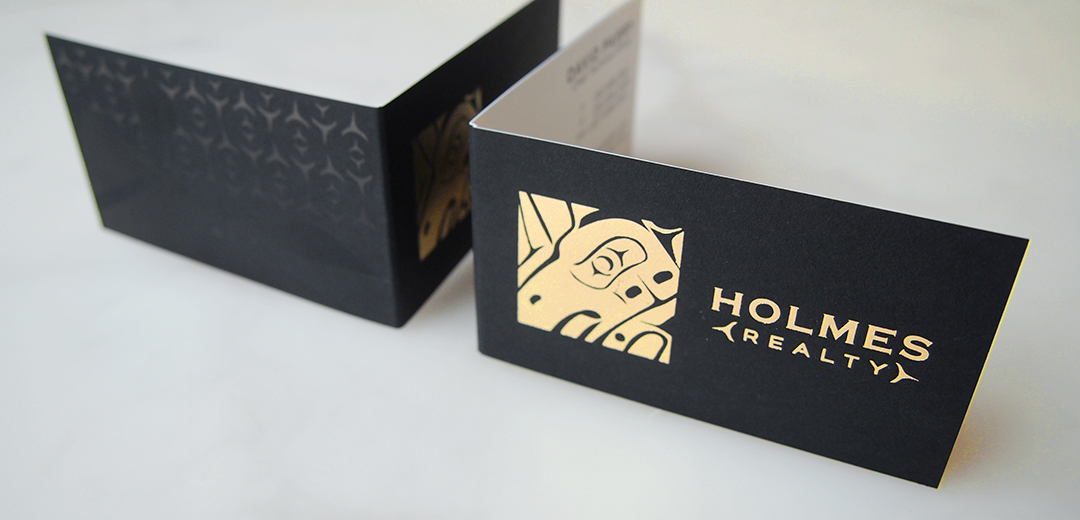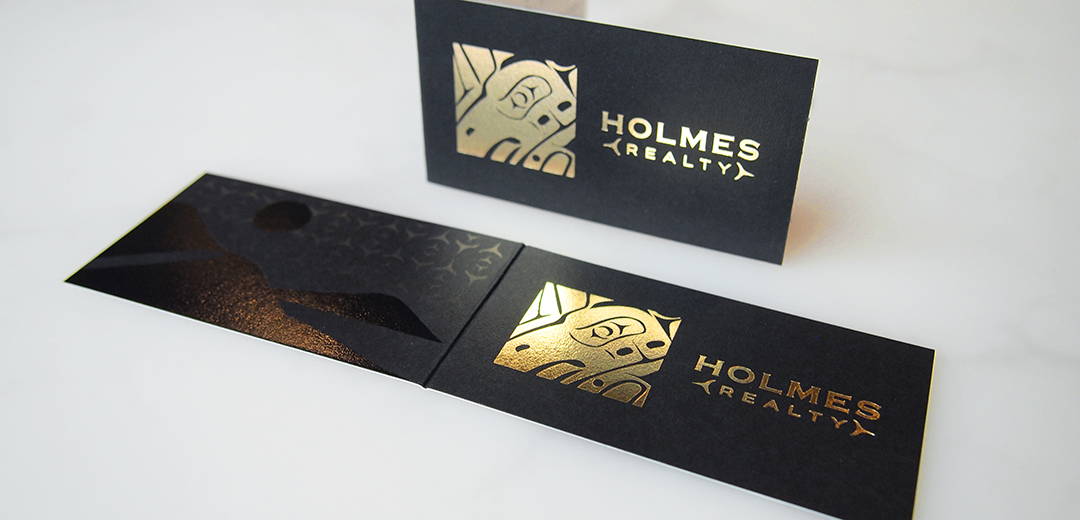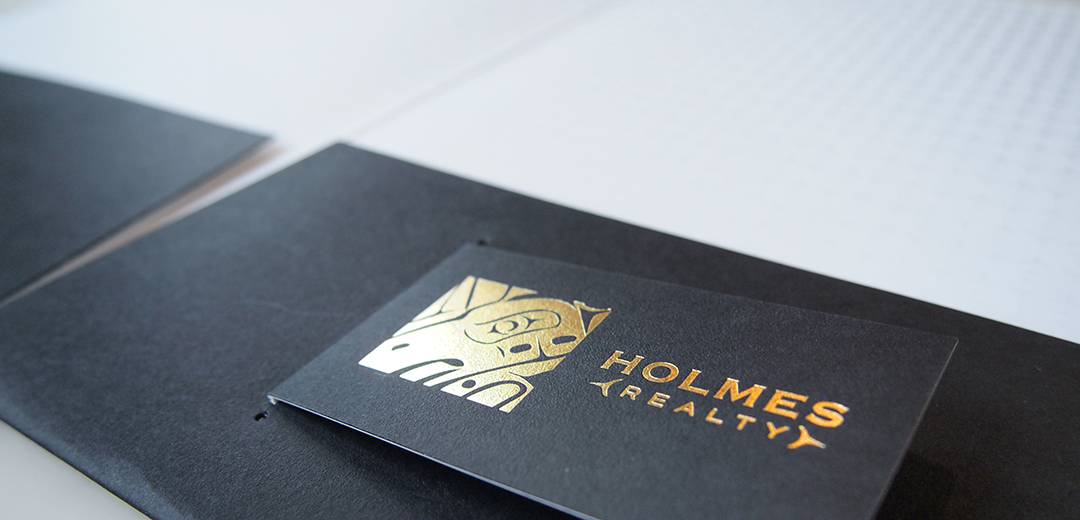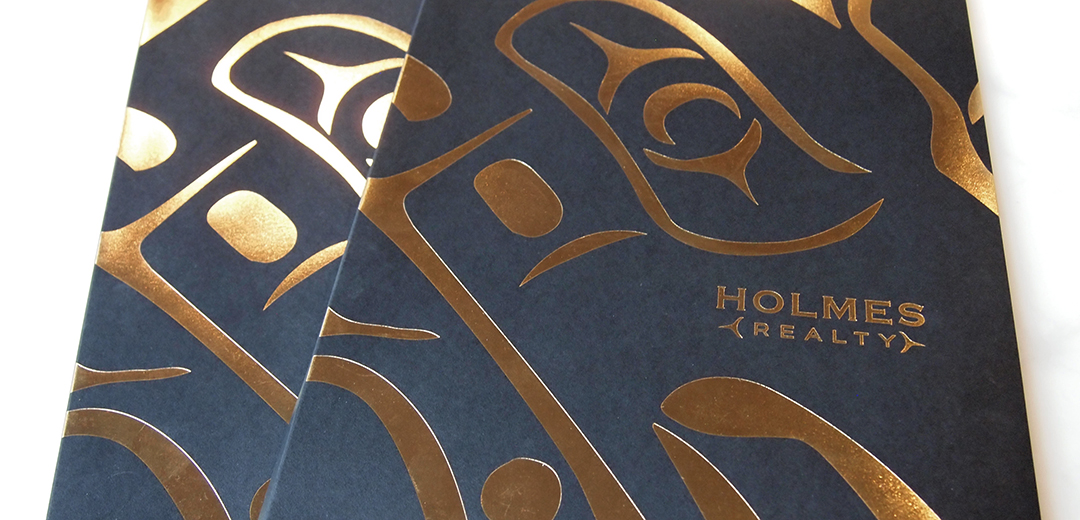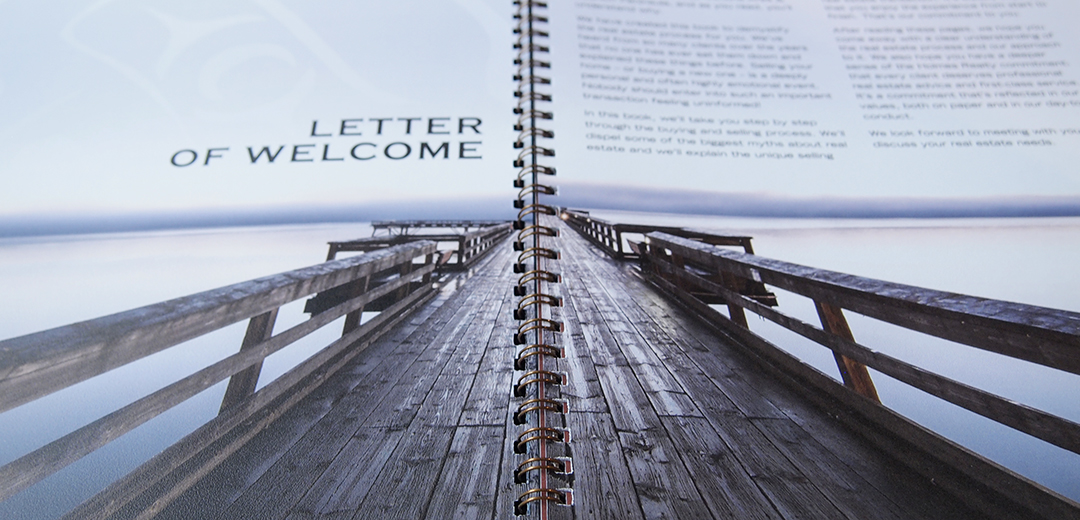 client testimonial
"I was so fortunate to have discovered Ivan of Meade Group, we had searched several years for a marketing group that "got" what we wanted and could steere us in the right direction. We were at a point of redeveloping, modernizing our brand and kicking up our marketing concepts. Ivan rose to the challenge and gave some incredible ideas. I would not hesitate to recommend him to anyone and we will use his services again to further the concepts he has developed for us."
"After a long and frustrating experience trying to modernize our brand and image, we hired Ivan and his team at Meade Design Group. Ivan stepped in and was able to distill our ideas and goals into an amazing final brand package. We asked the Meade team to create a full stationary system for us. Additionally, his team designed the look of our new website. And they also created a classy vehicle wrap for our "corporate fleet".
Meade delivered results on time and without issues. They communicated with us well during the entire process. Ivan explored options, expanded on our ideas and wasn't afraid to suggest new techniques or styles.
They are consummate professionals at the top of their field. I can without hesitation recommend Ivan and his team at Meade Design Group."