The Village Restaurant: Hip yet familiar
This Oak Bay restaurant was a local favourite for many years. the Village's new owners wanted to maintain the clientèle, but also aimed to draw in a younger crowd with a more relaxed, contemporary feel.
Drawing inspiration from the restaurant's moniker, Meade Design Group added a map of the area on the ceiling in custom-printed vinyl and infused the space with a contemporary West-Coast vibe. Raw cedar, concrete tiles on the walls, burlap tablecloths and injections of a saturated rust-orange brought it all together. A strong emphasis was also placed on environmental responsibility, including the use of recycled glass counter tops and re-using nearly all of the existing furniture.
The success of the combination of interior and graphic design services provided by Meade Design Group in the Oak Bay location led to a reunion of the owners and team when a second Village restaurant was opened in Royal Oak. The recognizable and branded elements of the first location were implemented in new ways for the new space, with minor modifications to suit it's unique needs and later hours.
Check out the restaurant graphic design as well.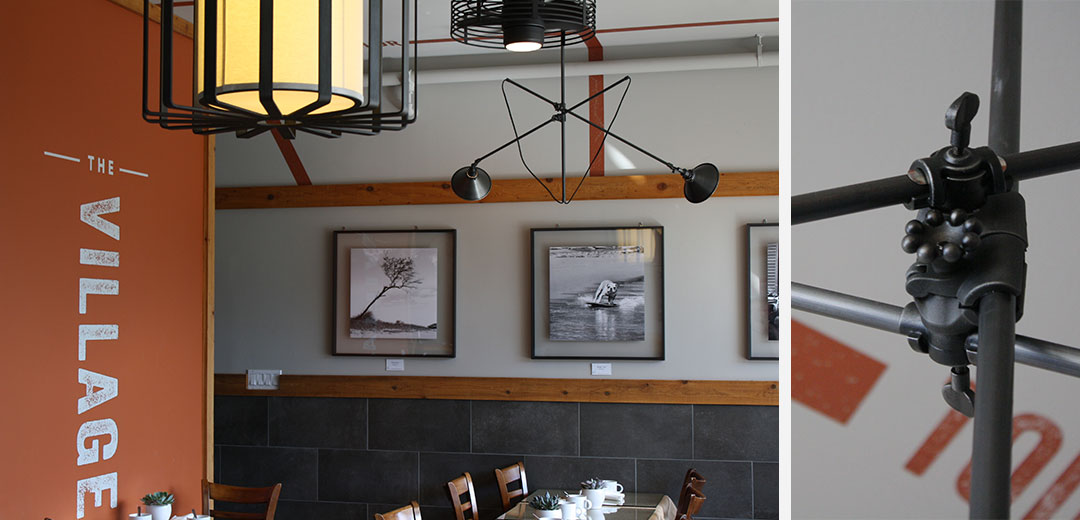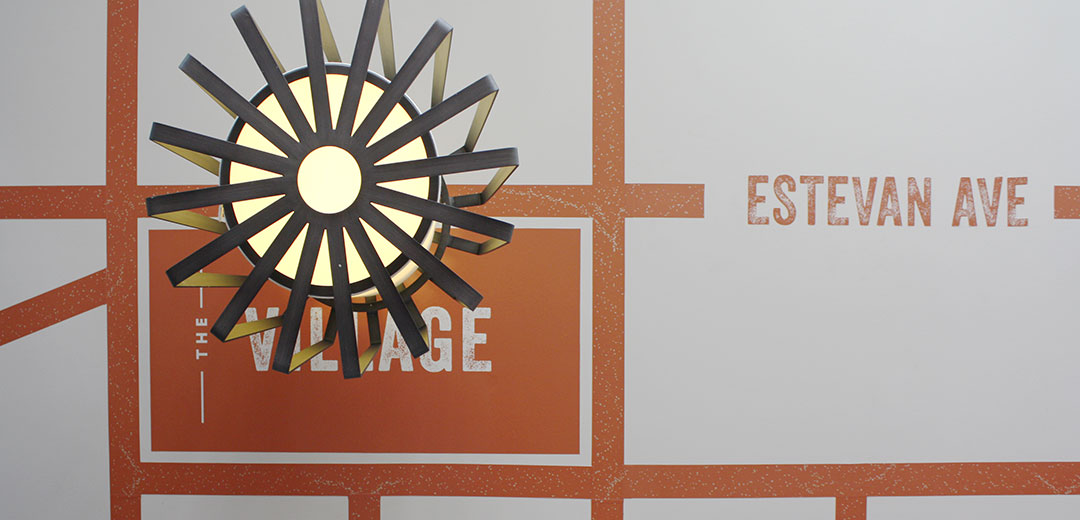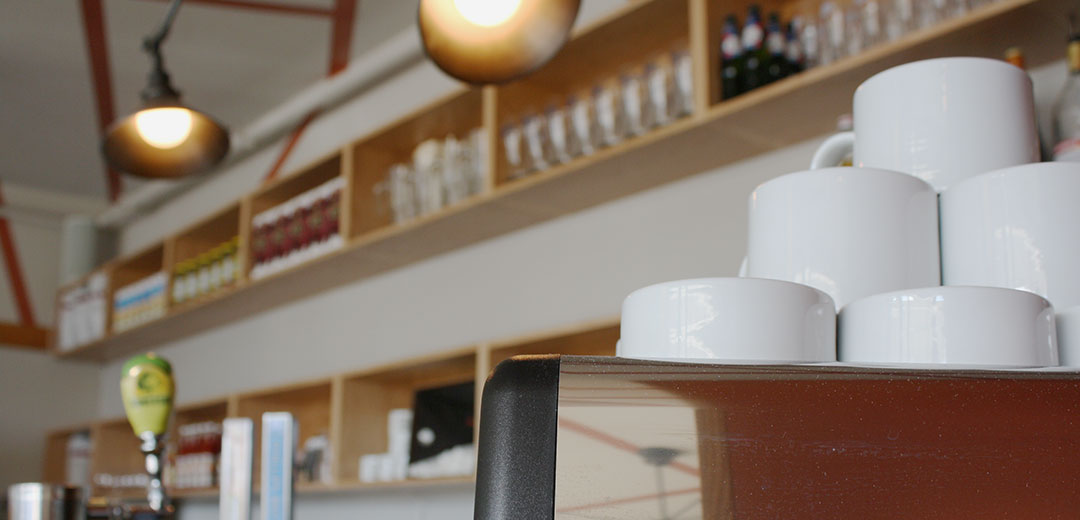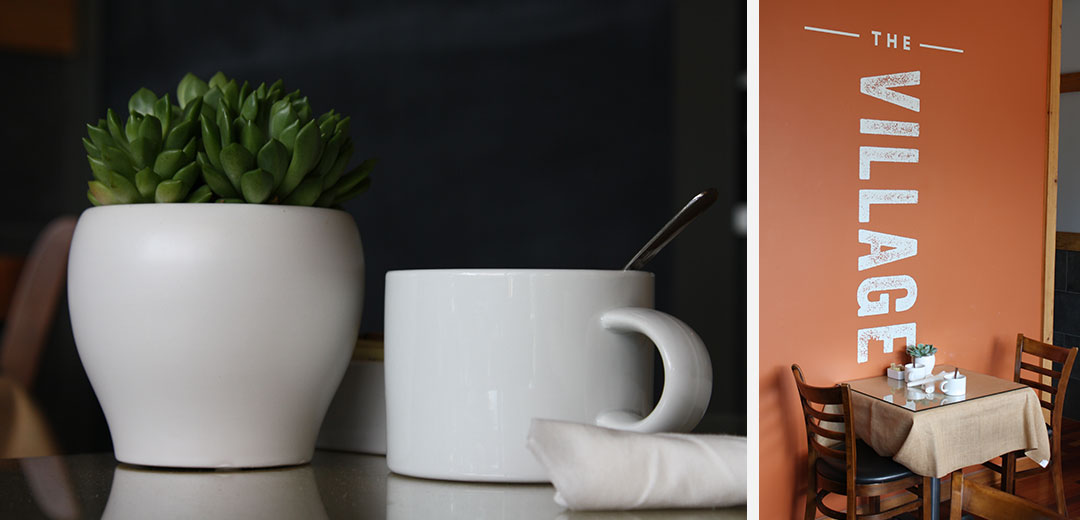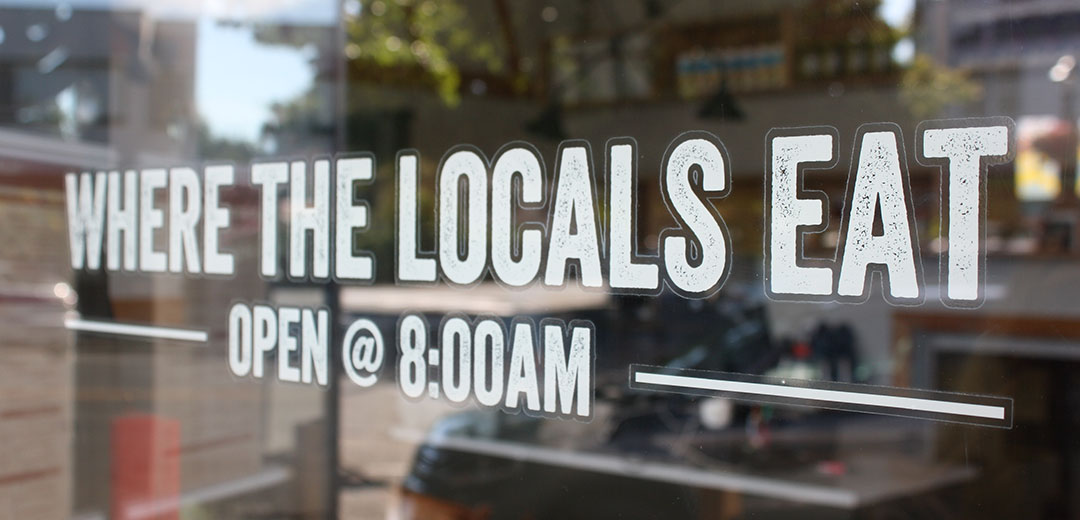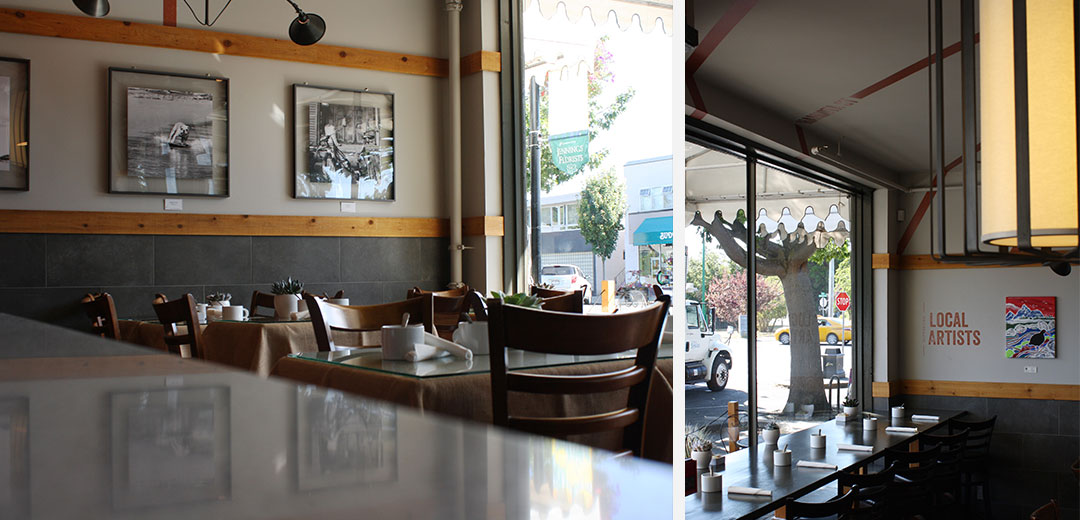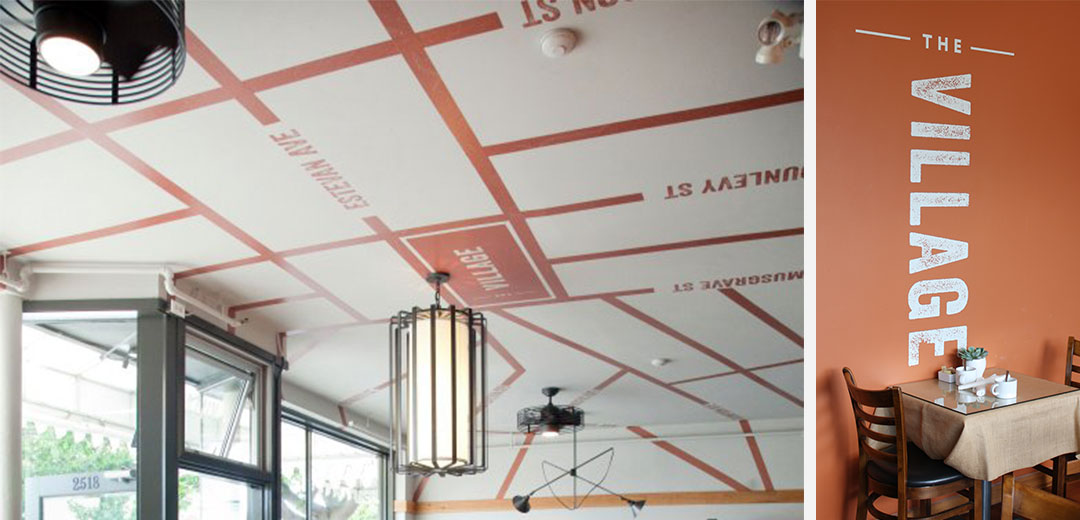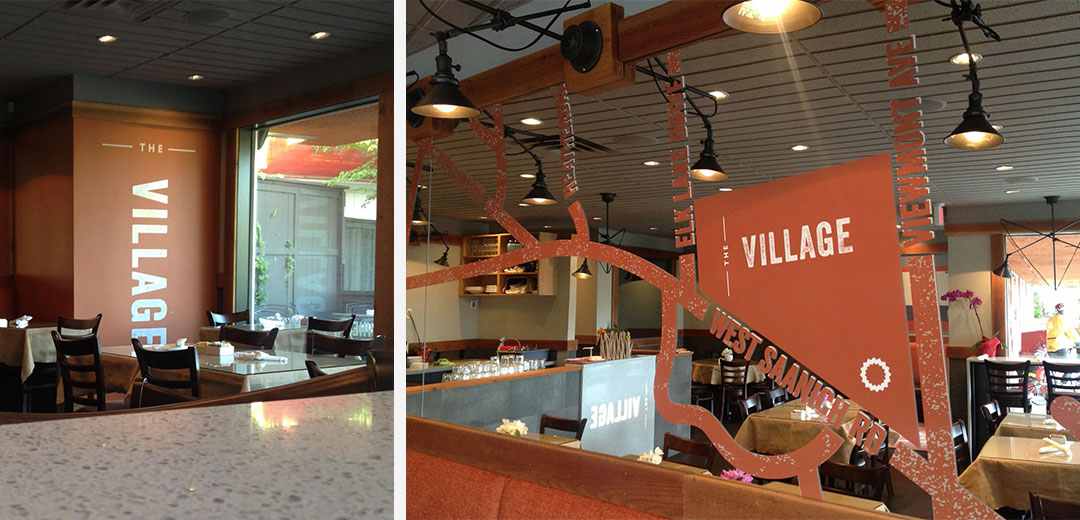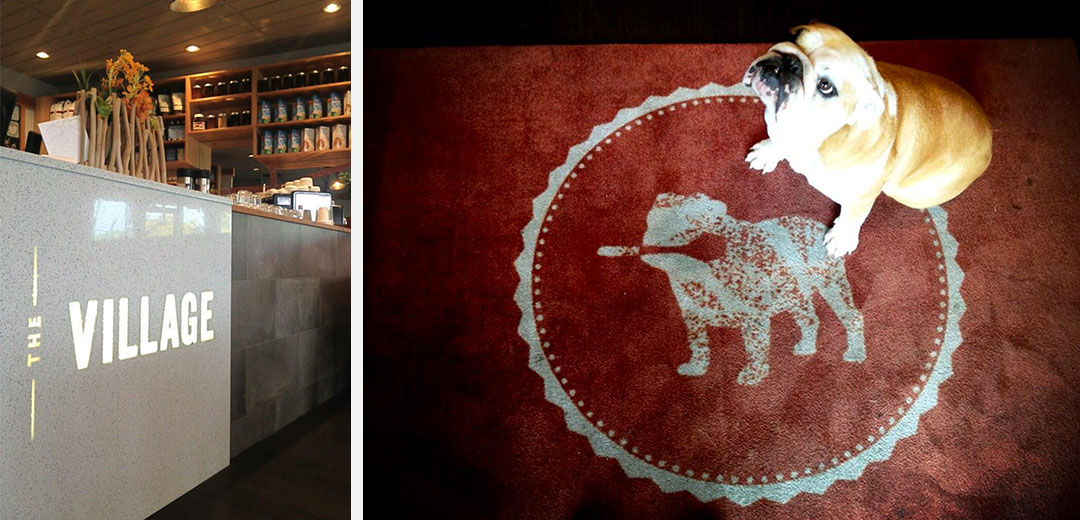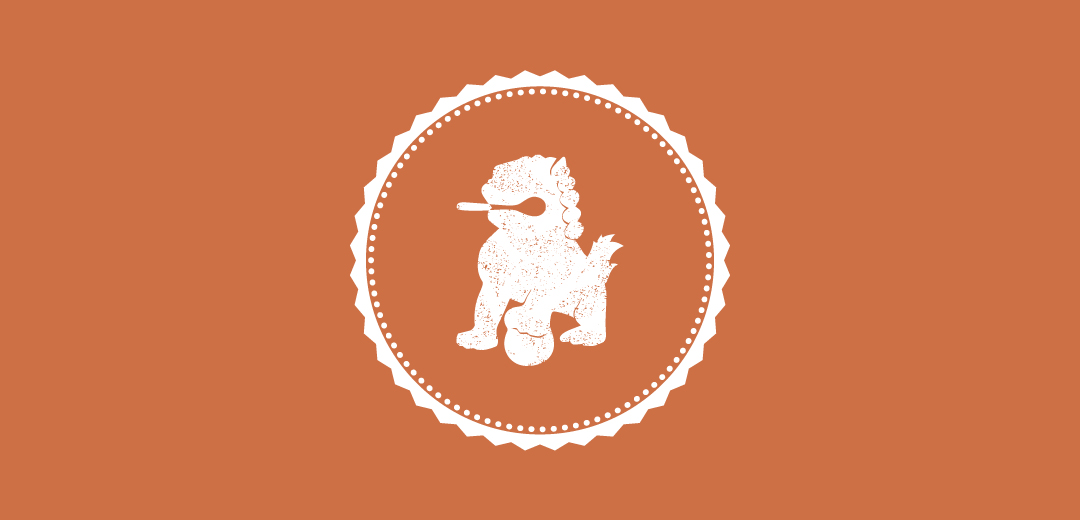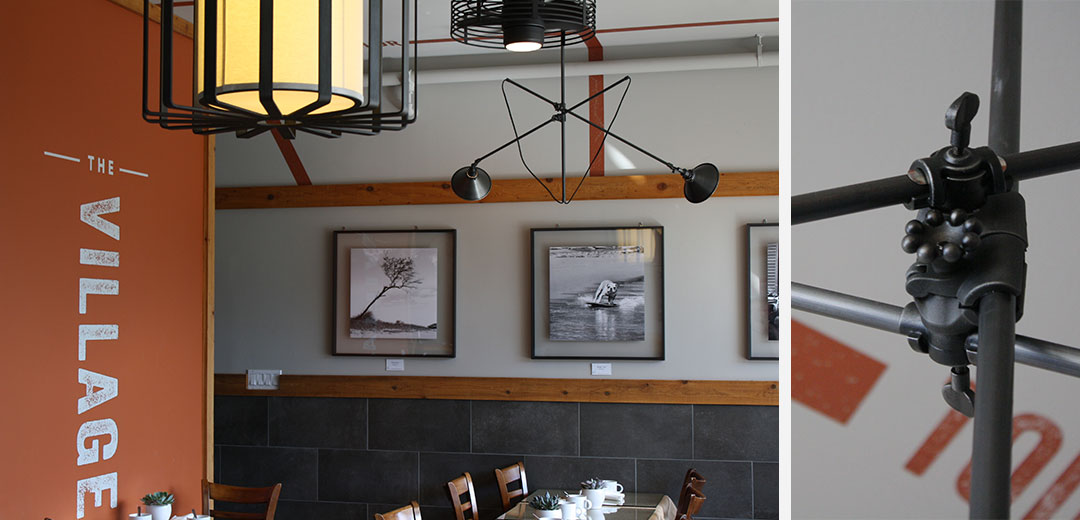 Client Testimonial
"Meade Design was instrumental in the re-branding and re-design of The Village. Their unique design plan have attracted a new demographic to our Village and brought along a ton of attention from the media. We receive compliments on our restaurant daily and several of our Villagers have put many of our design elements in their own home.
Ivan Meade is a creative genius and compliments it with a practical understanding of how a business operates. More importantly he budgets as if it were his own business and maximizes value in all of his design aspects.
We found the Meade Design to be accessible, professional, efficient, friendly and genuinely a pleasure to deal with. We can't say enough about Echo, Jeff and Sabrina. There are no individuals at Meade, they work together seamlessly as a team and it shows every time we have contact with them.
We are proud to say Meade Design is a part of our Village family and we include them in all of our plans moving forward. We don't move on anything: branding, website, social media or design without their consultation first.
There is no doubt that Meade Design has raised the bar, their continued success is proof and they come with our highest recommendation."