St Charles Street Residence
This family home was given a mid-century-modern styled overhaul to better suit the original architecture of the space and the client's aesthetic. The fun factor was emphasized with bold statements in tones of gold, ochre and teal. A combination of new products and antique shop finds were brought together for a comfortable living space that is truly lived in.
The kitchen was custom designed with an integrated recycling and compost system and eating bar with a waterfall edge. The grey-toned walnut reads well with the mid-century finds but adds a more contemporary flair when combined with the grey tones in the wall and floor tiles. The antique brass finished plumbing, hardware and lighting really pop against the subtle materials – particularly the sputnik fixture which gives the kitchen a real sense of personality.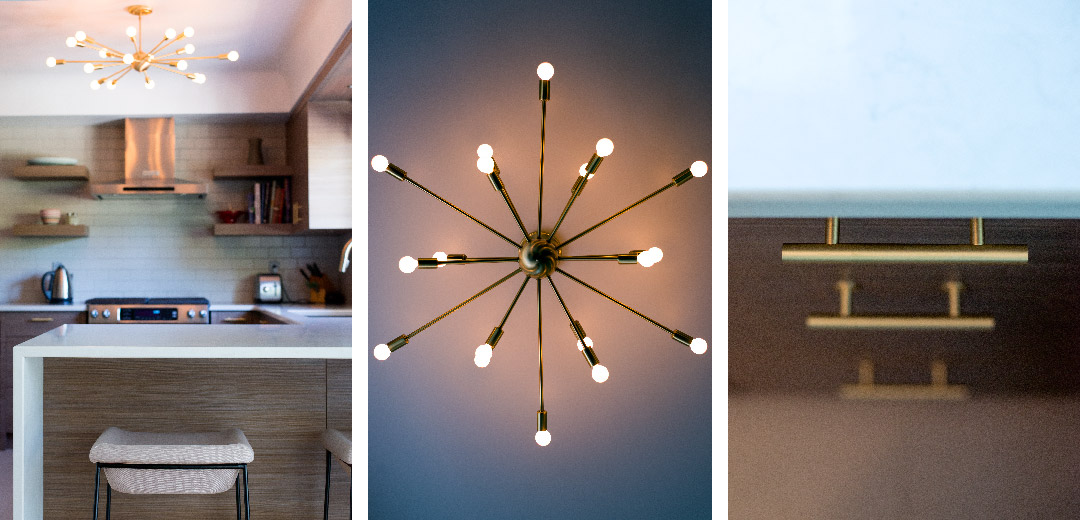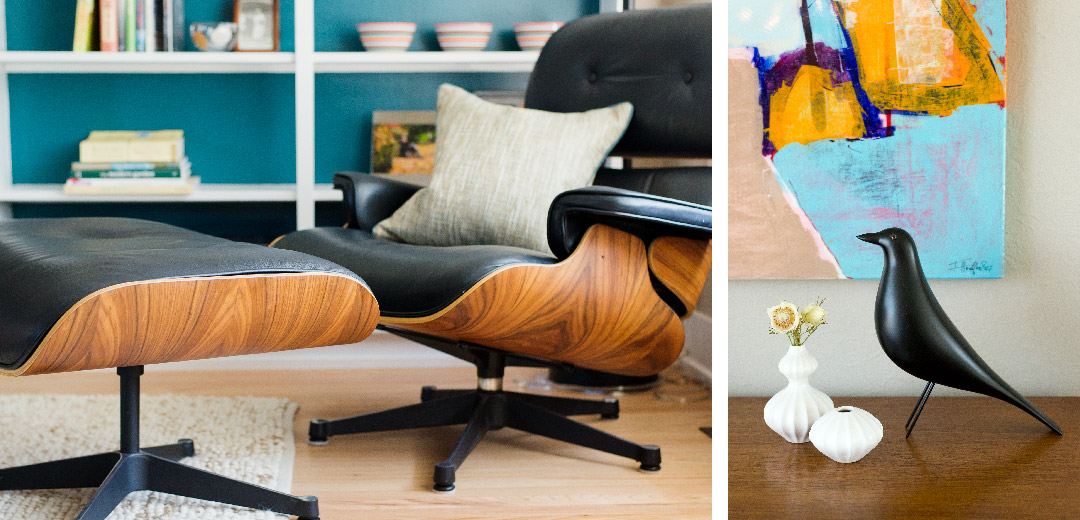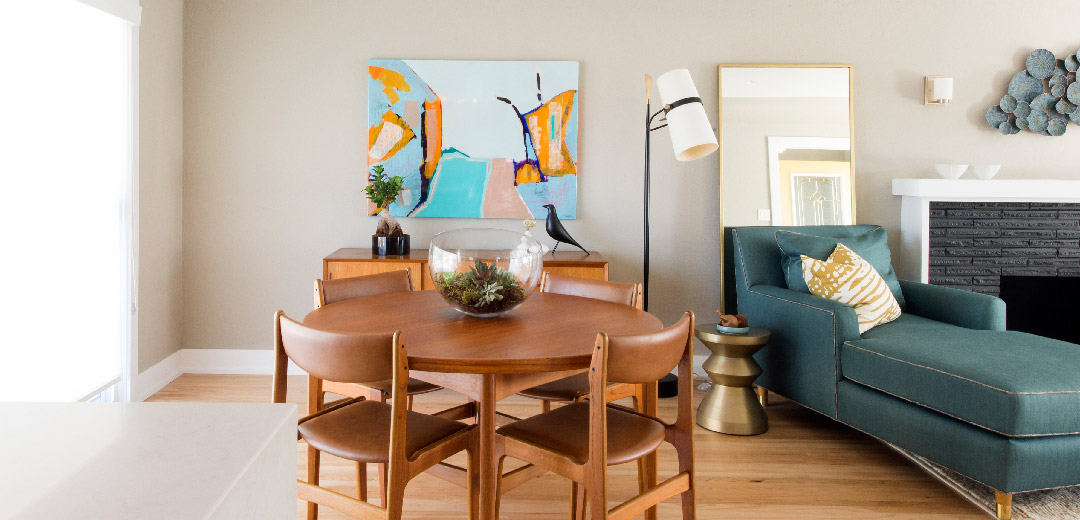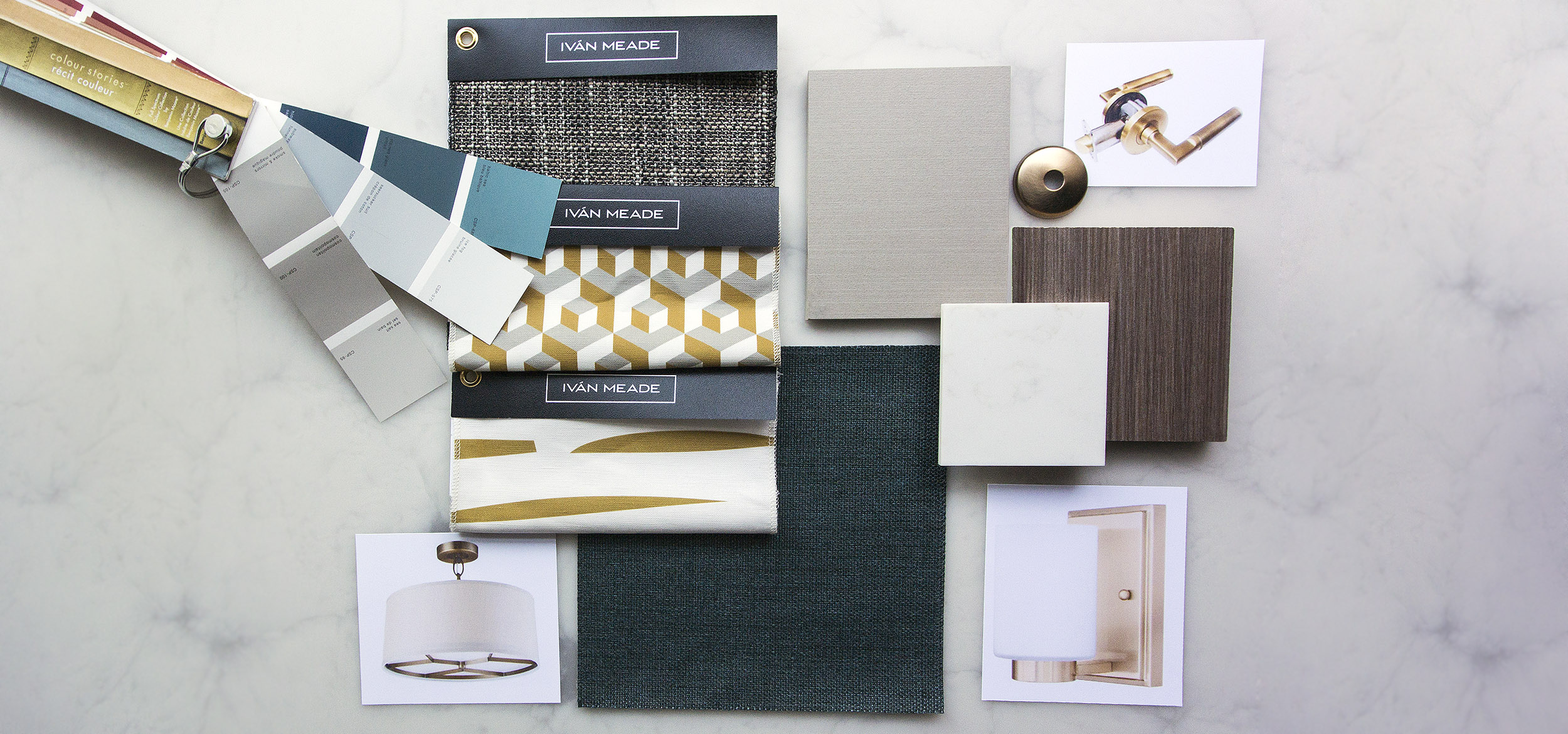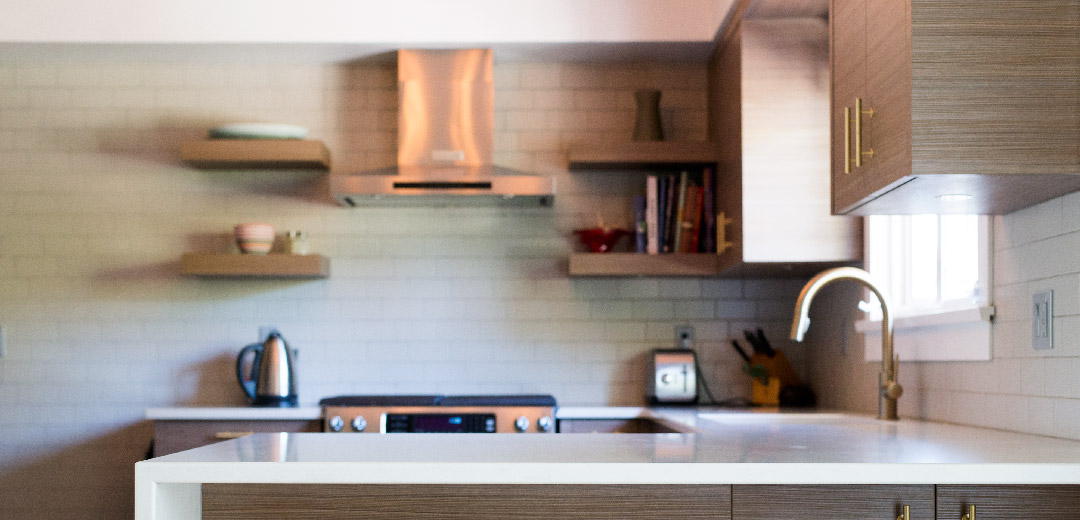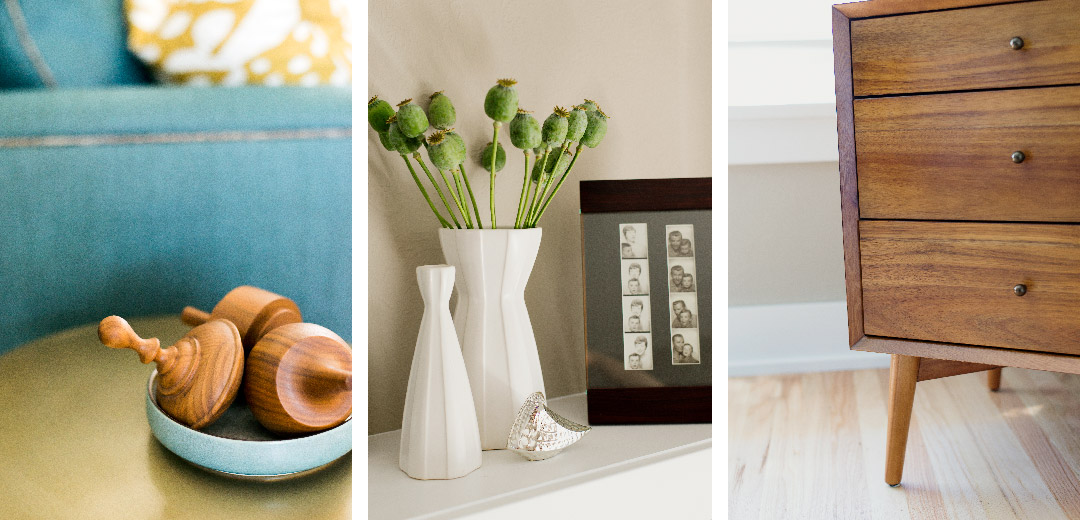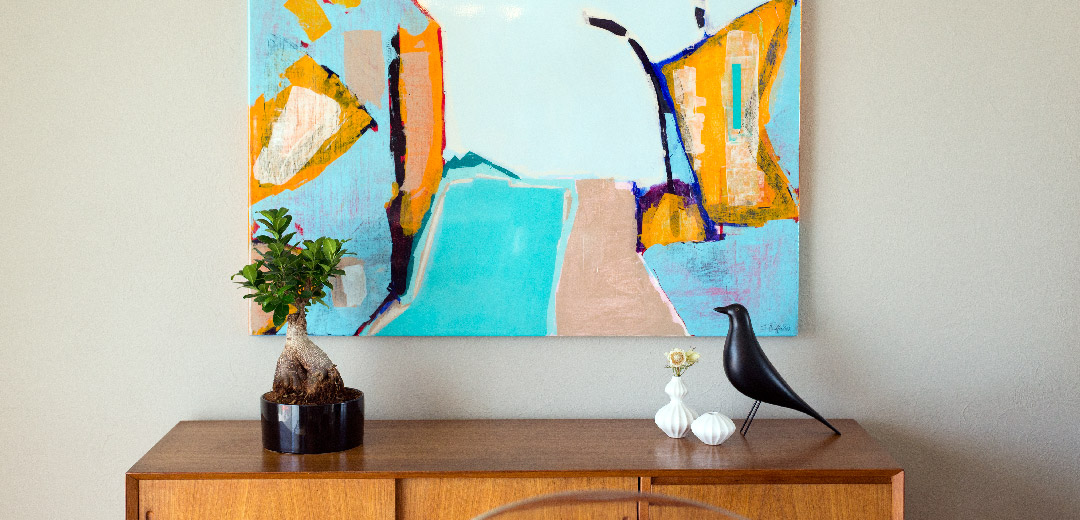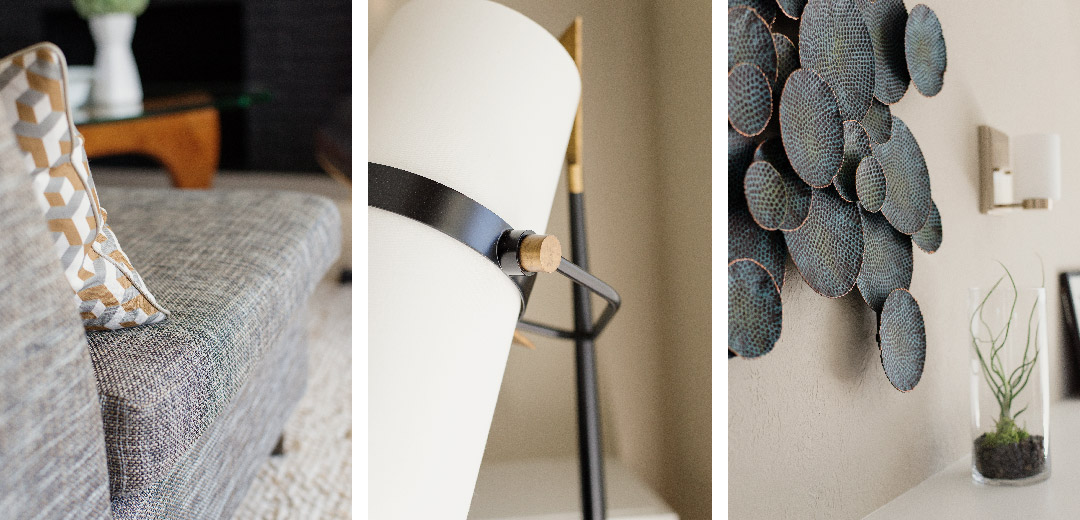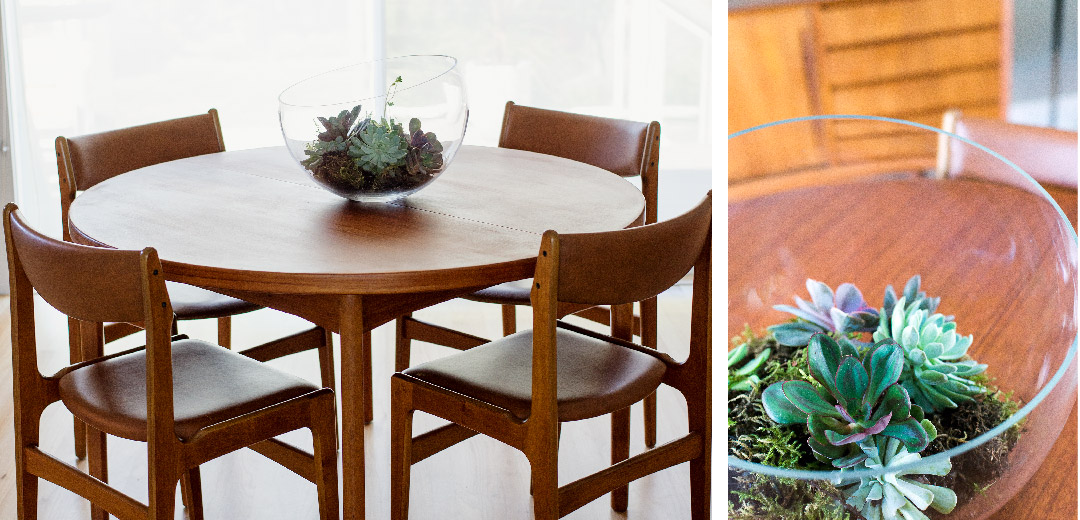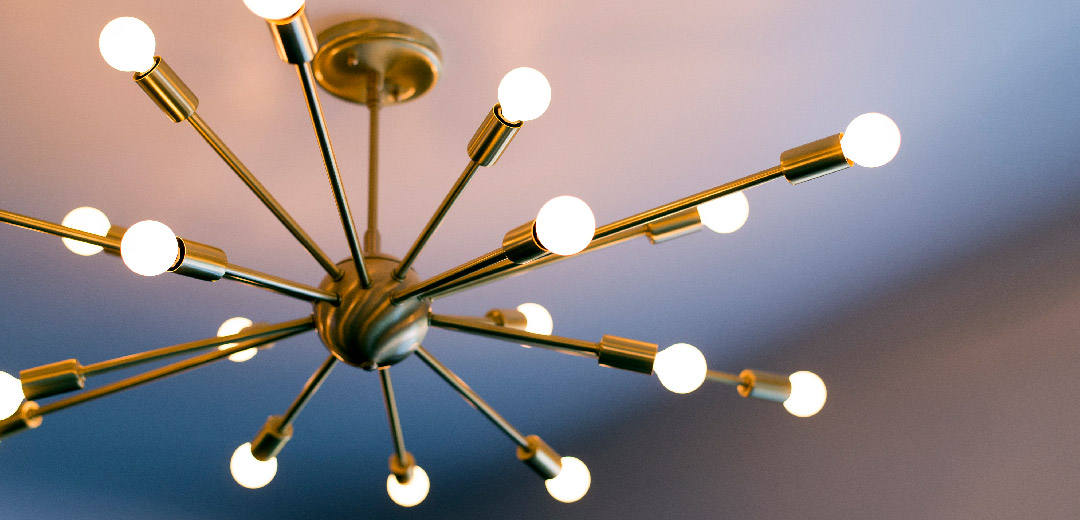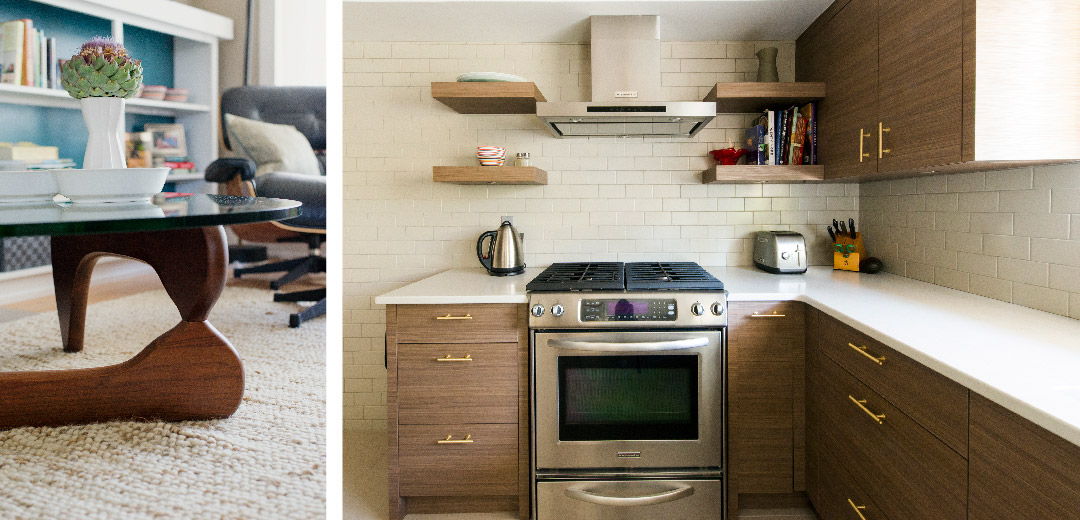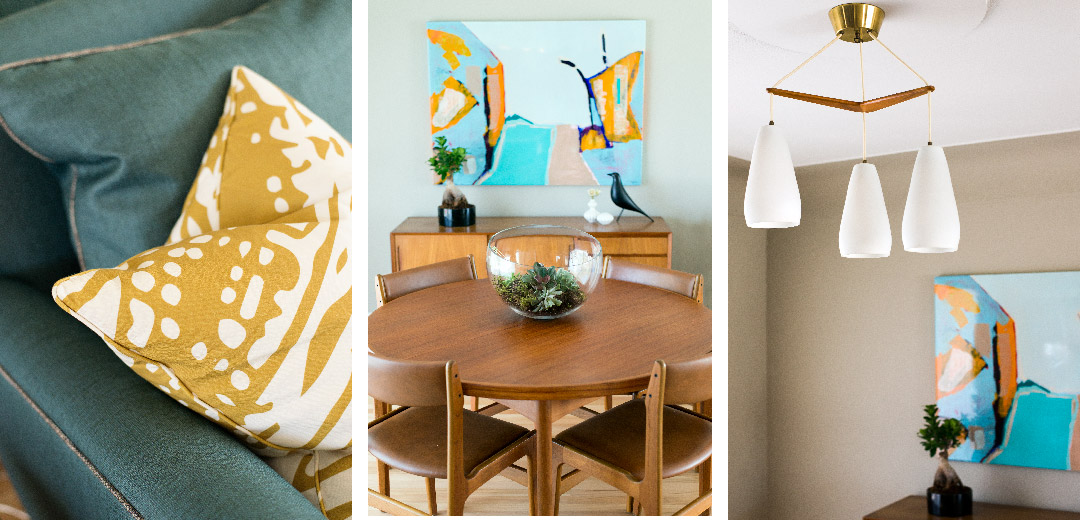 Client Testimonial
"In looking back on the process of planning the redesign and renovation of our home, we first approached Meade Design because of our past experience with your outstanding design work, which made us confident in your ability to recreate our space into a beautiful and functional new home for our family. Our experience, both of the process and the final result, was even better than we could have hoped.
Our home is now truly an oasis for us, creating a calm, very functional and positive atmosphere for all the activities of our busy family. The beauty of the space has a tangible positive impact on the quality of our lives. Every day, there are moments when we sit back and just appreciate our home, and feel grateful to live in such a bright and lovely space.
A key contributing factor to this terrific outcome was that Ivan truly listened to our needs and preferences; your thorough planning and thoughtful consultation allowed us to participate actively in the design process. You and Echo also added many thoughtful, unique touches and generous gestures, imbuing a graciousness to the design process which we continue to feel through the finished space. We have especially appreciated the piece you generously placed above the mantle as a finishing touch.
We appreciated the seamless coordination between design and build which was achieved by Meade Group's project management of the construction through Tracy Lee at Silver Peak Developments. Tracy made the renovation streamlined and efficient, and ensured a beautiful final result through his attention to fine details. Tracy is a very skilled, efficient professional, who coordinated a team of friendly and conscientious tradespeople. Tracy was very responsive and always patient with our requests and questions. It was such an advantage for us to be able to hire a proven contractor with whom you had a strong relationship. By engaging Silver Peak, we were confident that the outcome would be exceptional, and it was!
The most remarkable aspect of the entire process for us as clients of Meade Group and Silver Peak Developments was the quality of trust that we felt in the process. Each of you – Ivan, Echo, and Tracy – proved time and again that you always had our best interest in mind when proposing plans, offering advice and responding to our questions. Having this relationship of trust made the renovation experience not only low-stress, but very enjoyable, and has contributed to an ongoing sense of appreciation of all the design and construction factors, large and small, that make our new space so lovely and livable.
Thank you for providing such outstanding service and expertise in our home's redesign and renovation. We will continue to think of you with gratitude as we enjoy our beautiful home in the years to come."