Amethyst Master Bedroom
This master bedroom project was taken on as a surprise for our client's wife. Needless to say, the grand reveal was nothing short of amazing!
The project started with a botanically illustrated statement bedding, allowing us to draw hues of beautiful amethyst, soft green and deep blue. The ombre ground shades in the bedding also urged the use of soft greys and chrome which added an additional level of sophistication to this bedroom escape.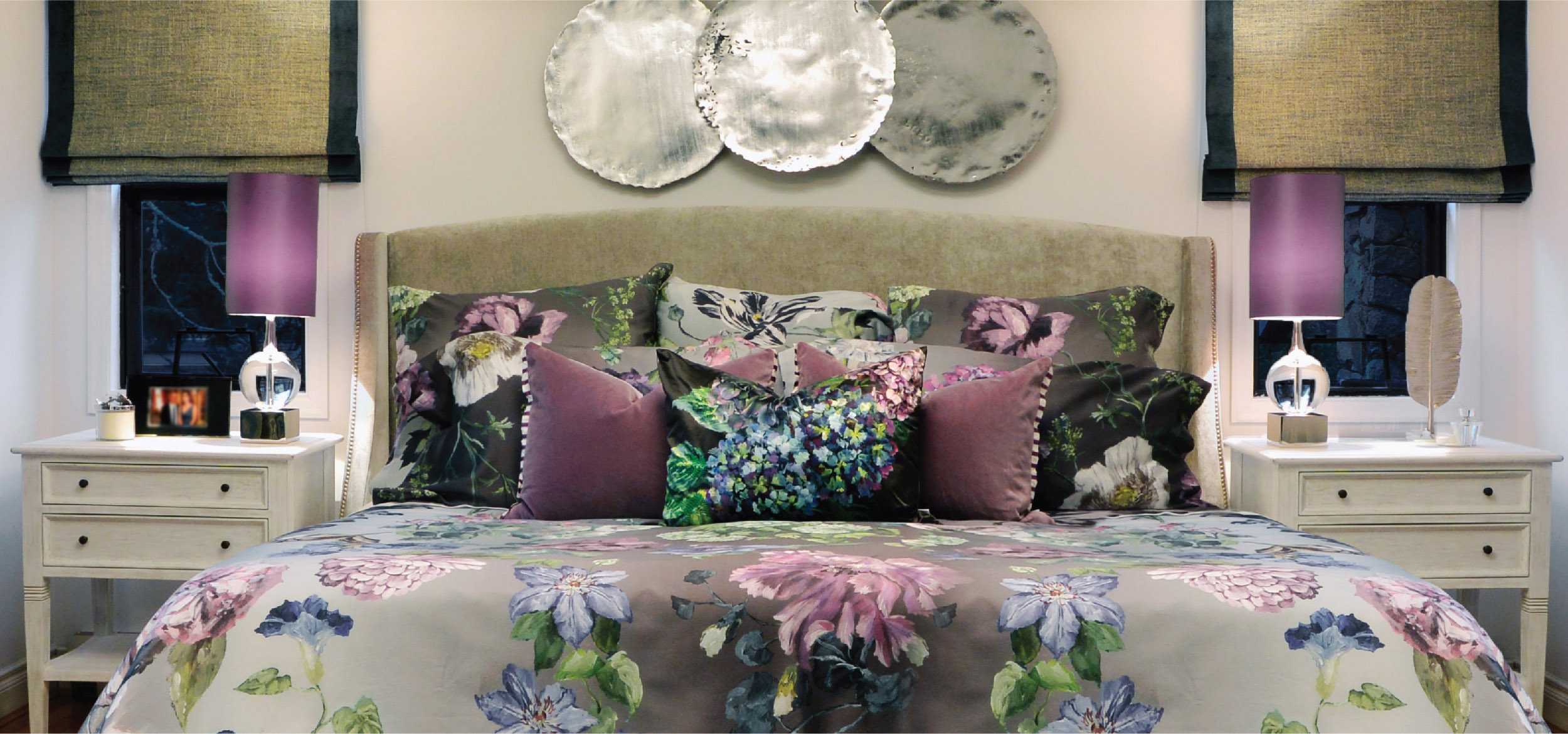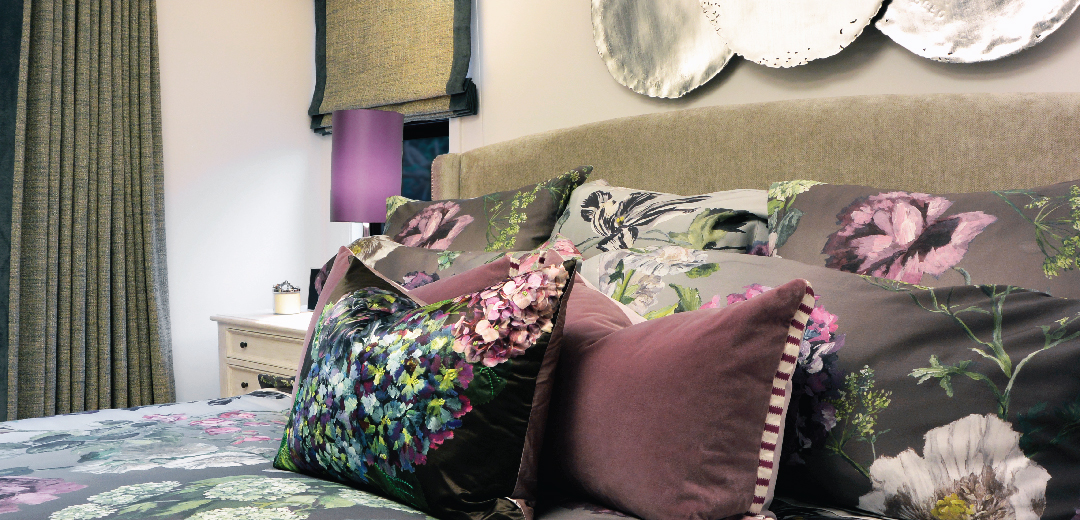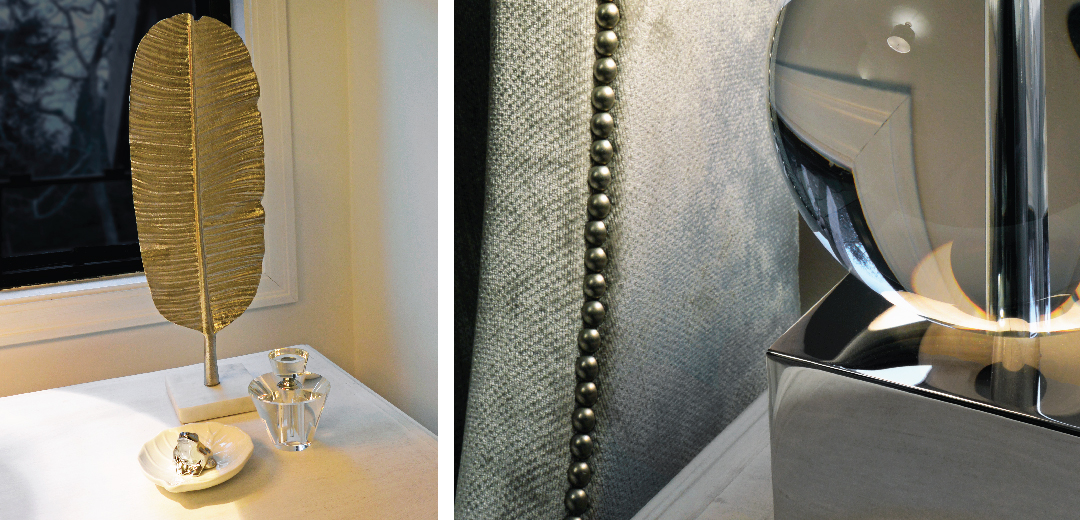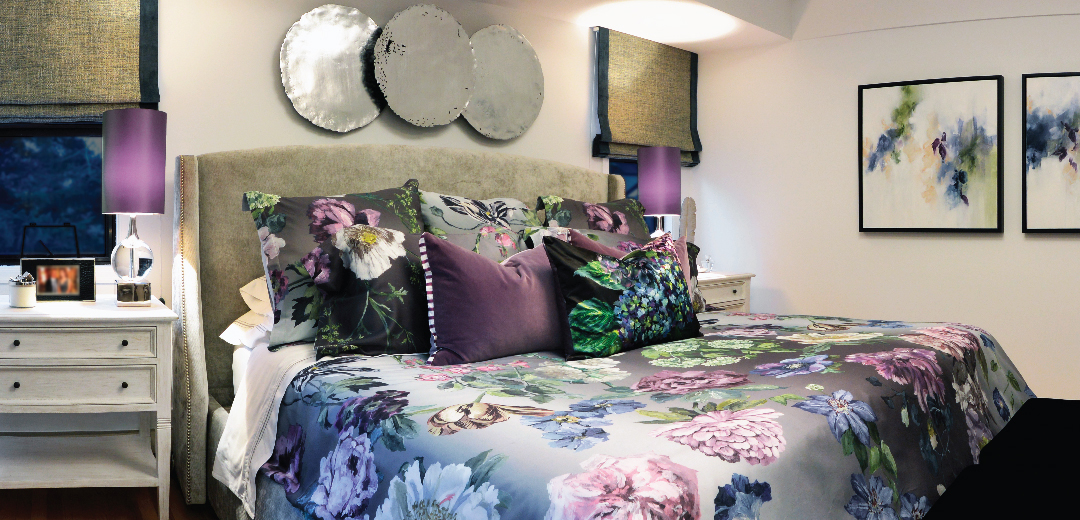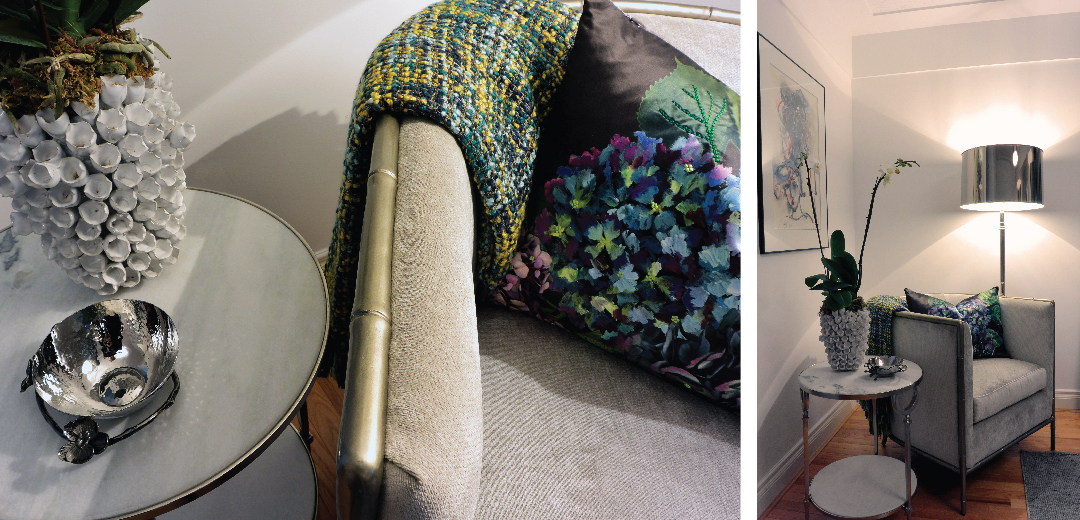 Client Testimonial
"My wife was overwhelmed.
You and your team did an amazing job and we are both thrilled with the outcome.
Even my daughter said: See dad that's what a room is supposed to look like!
Again, thanks for your help and all the best to you and your group in the coming year."
Interior Design Client