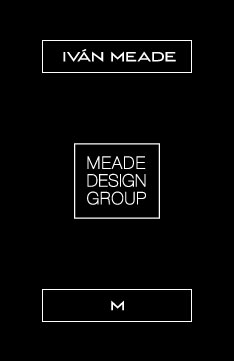 Well, we really pushed ourselves to the limits with our most recent site launches!  but we are so happy we did it and proud of what we have accomplished. All three sites are now completely responsive and use CMS, not to mention, they have a very cohesive appeal for maximum brand recognition.
We focused on getting as much information as we could on the new Meade Design Group site, including extensive portfolios for the interior and graphic design galleries with more specific descriptions. The images throughout are also much larger so you can really see the beautiful design details (and people!) in them.
For IvanMeade.com, we wanted a high-end branded appeal, but also needed to maintain the functionality of the e-commerce portions of the site. We applied some of the basic design elements used on MeadeDesignGroup.com, but added colours from the line into the site's theme in addition to focusing on key images used in the line's advertising and branded elements.
Lastly, our revamped blog, LifeMStyle.com, was created to be interactive, fun and more user-friendly than our old format.
Everything is new, bolder, and clean. We hope you like it!