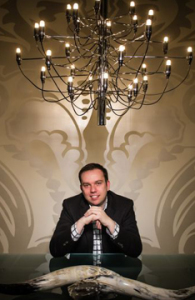 Vic 42 is a local website that celebrates the unique and interesting people in Victoria – our pricipal, Ivan Meade, was invited to be part of their collection of personalities. He was very honoured to be selected and to share virtual space with some of the most influential people in our own community.
Ivan has always said that Victoria has great talent and that we should embrace it – Now we have an opportunity to discover our locals thanks to VIC 42.
Teresa Lindsay & Al Smith are the geniuses behind the VIC 42 concept. A very innovative and progressive platform to showcase talent.
We highly recommend our followers to check out the site for themselves at: http://www.vic42.com!