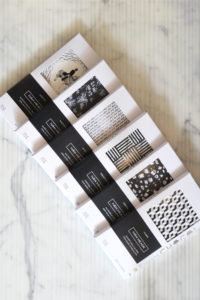 Christmas is almost here, and that means it's time to treat yourself! We've just ordered a fresh batch of Ivan Meade's decadent chocolate bars for the studio and for a few select shops around Victoria.
We have Pretzel and Praline, Almond and Sea Salt, Matcha Green Tea & Lime, Salted Caramel & Fleur de Sel, Dark Chocolate & Mint, and Chost Chili and Nibs. After eating all six of the unique flavours, Ivan still couldn't decide which was his favourite. We've also recently added whiskey
pairings here, so if you're the debaucherous type, let us know which is your favourite!