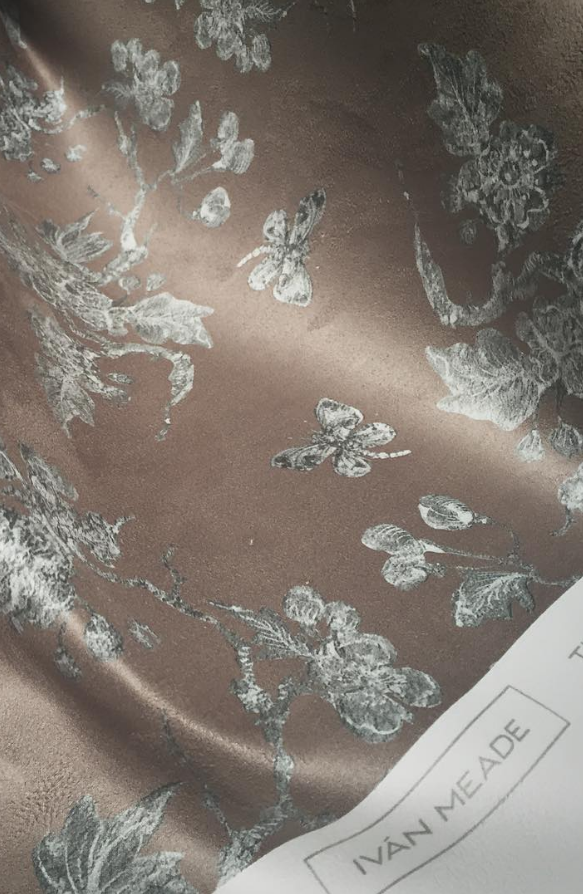 Custom background colours have been a huge hit for all our fabric clients, especially for interior designers wanting the perfect custom colour for their project.
One of our clients wanted to reupholster a set of beautiful Georgian mahogany dining chairs.  They were family heirlooms and such a special dining set deserved the perfect custom fabric.  Ivan created our newest custom background colour tierra to compliment the rich wood tones in the dining set.
Our background colours are only limited by your imagination.  How will you make them your own?